Lets you invite team members to work together on projects. An email will be sent to the user you invite, they need to click a link to accept the invite. They'll need an account on Brizy to join if they don't have one they can create one for free.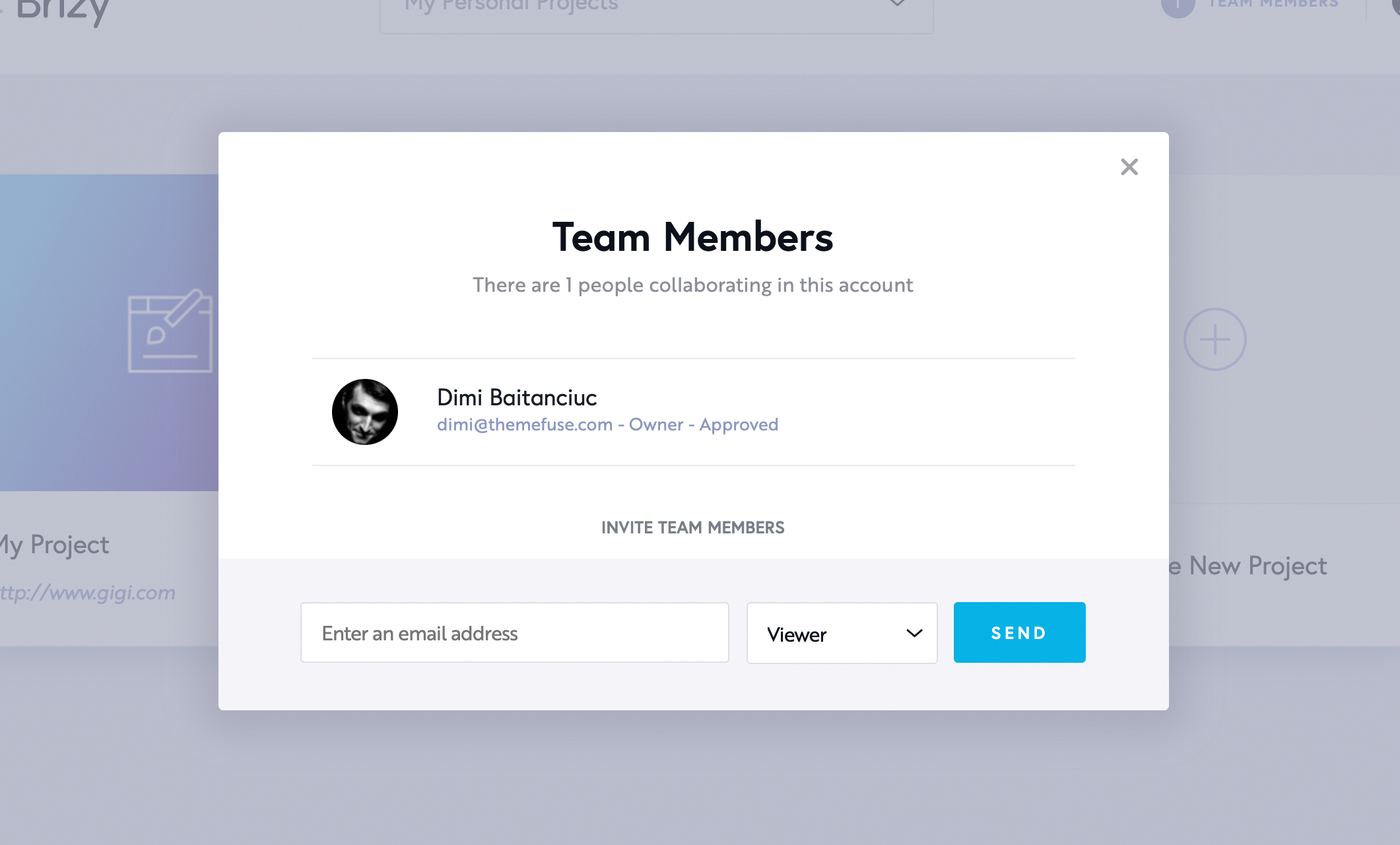 The users will be invited based on Roles that restrict certain things that they can do in Brizy Cloud.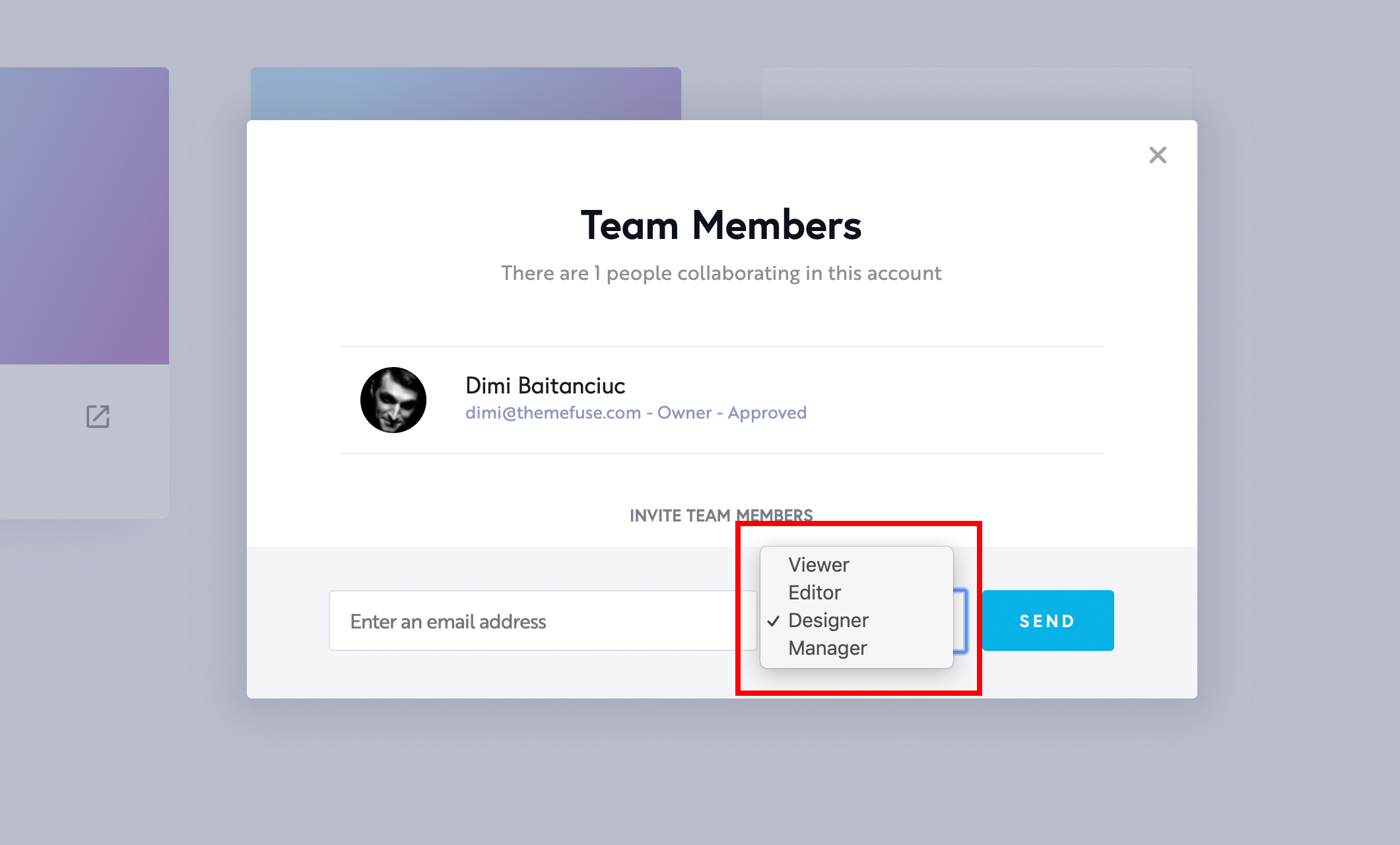 The Owner has full control.
Viewer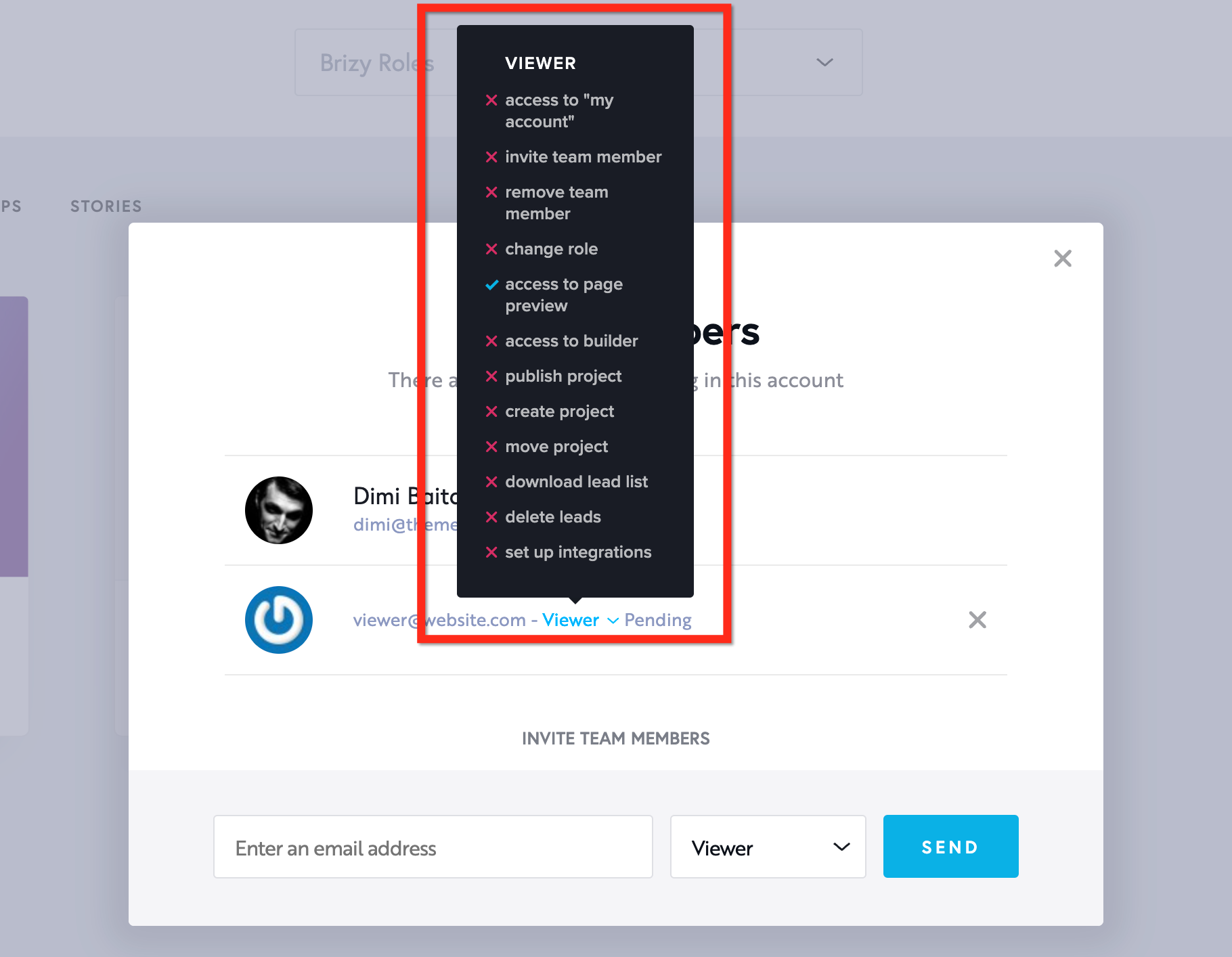 Editor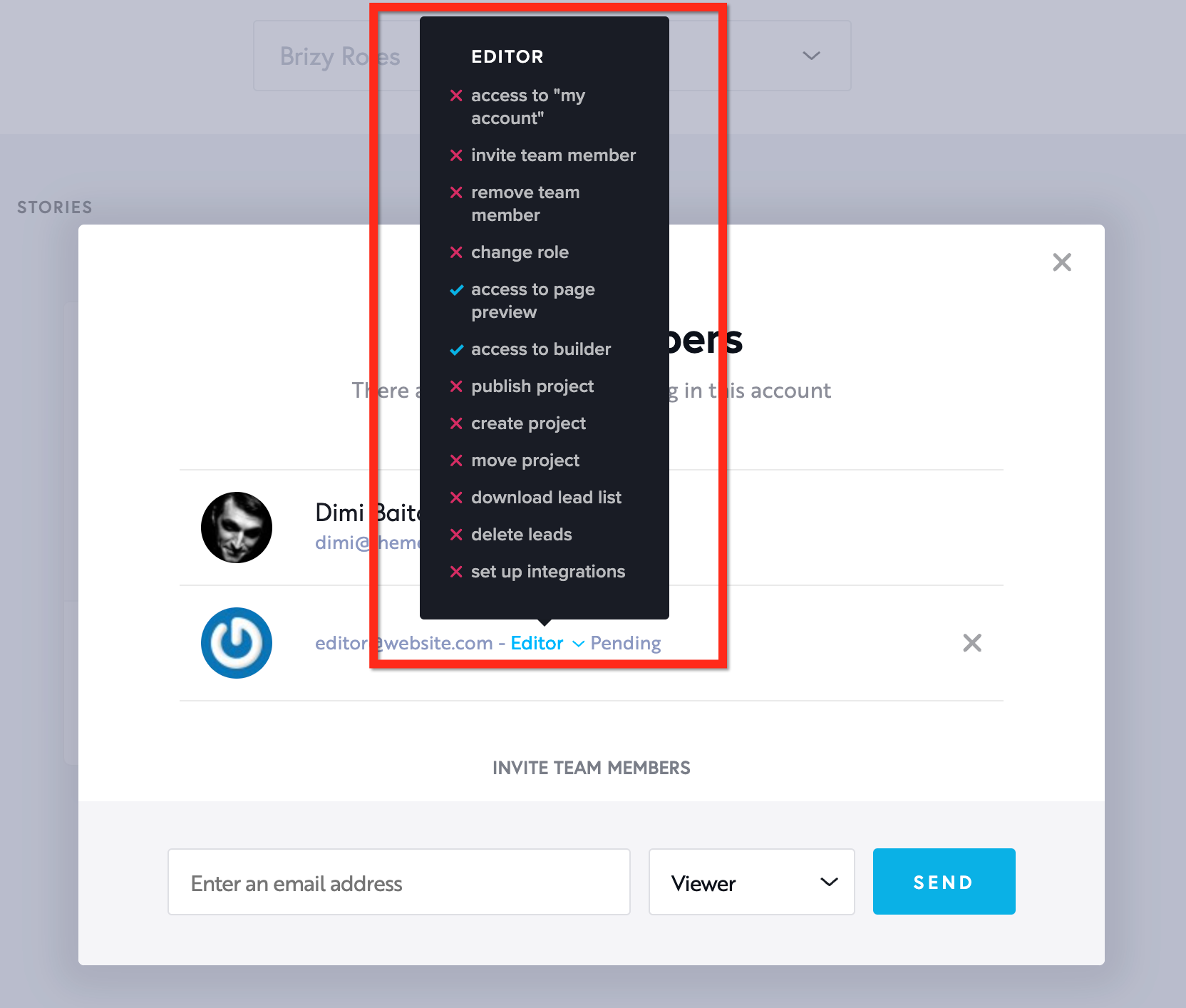 Designer
Manager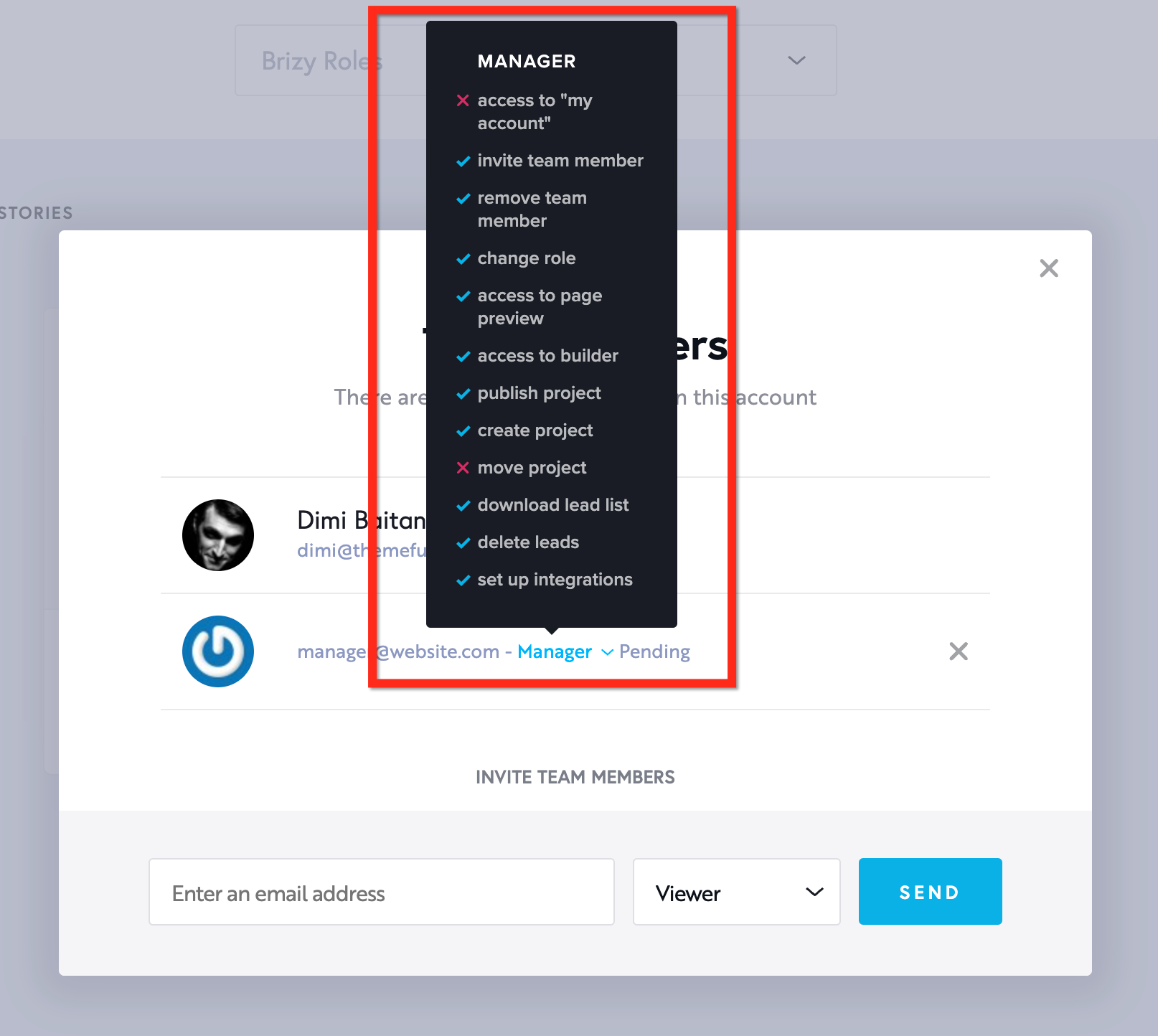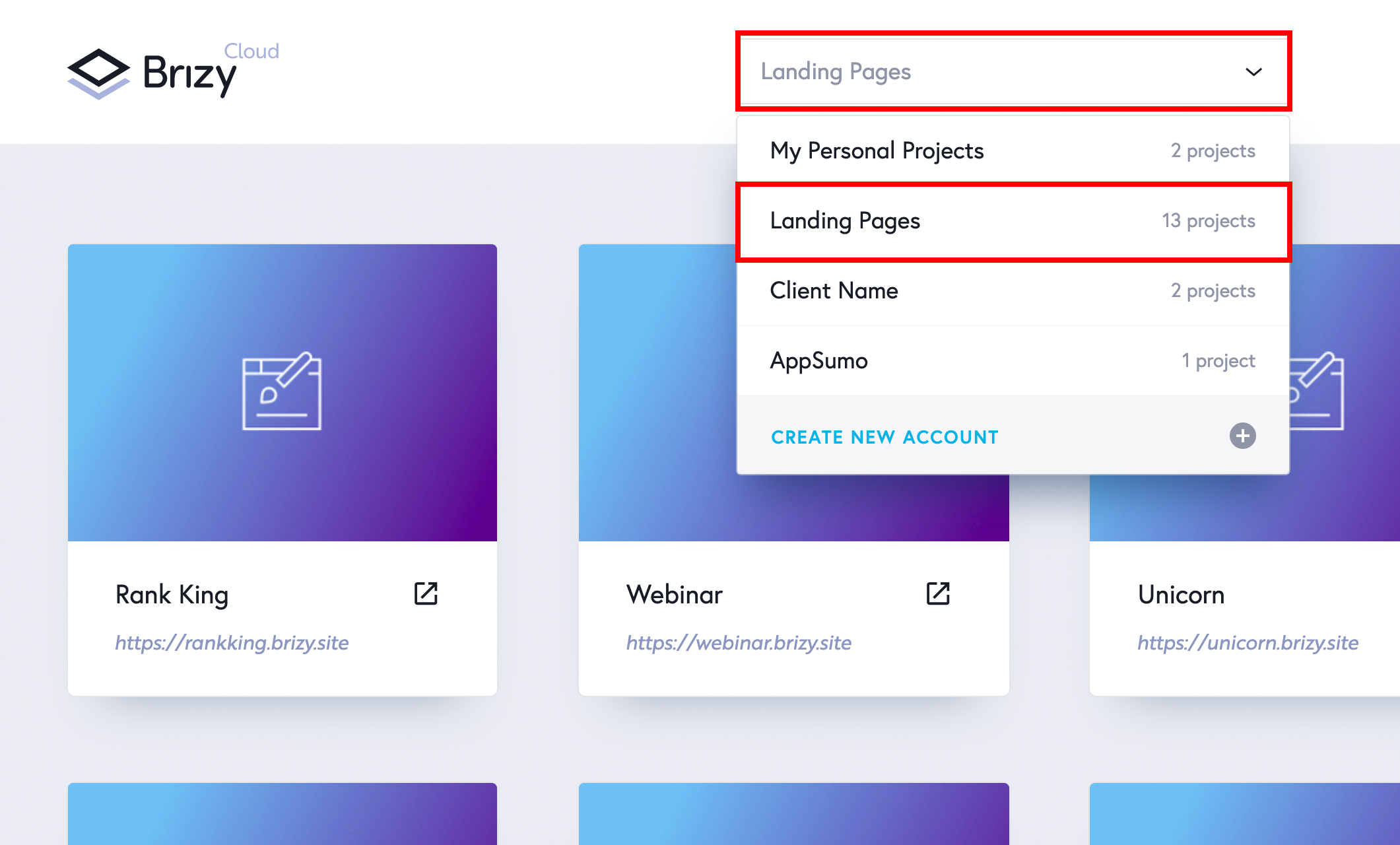 The invited team members can access all the projects created in the sub account so as a best practice you'll want every client on a separate sub account if you don't want to give access to all your projects.

The team members functionality is free for all the plans. You can invite unlimited team members.