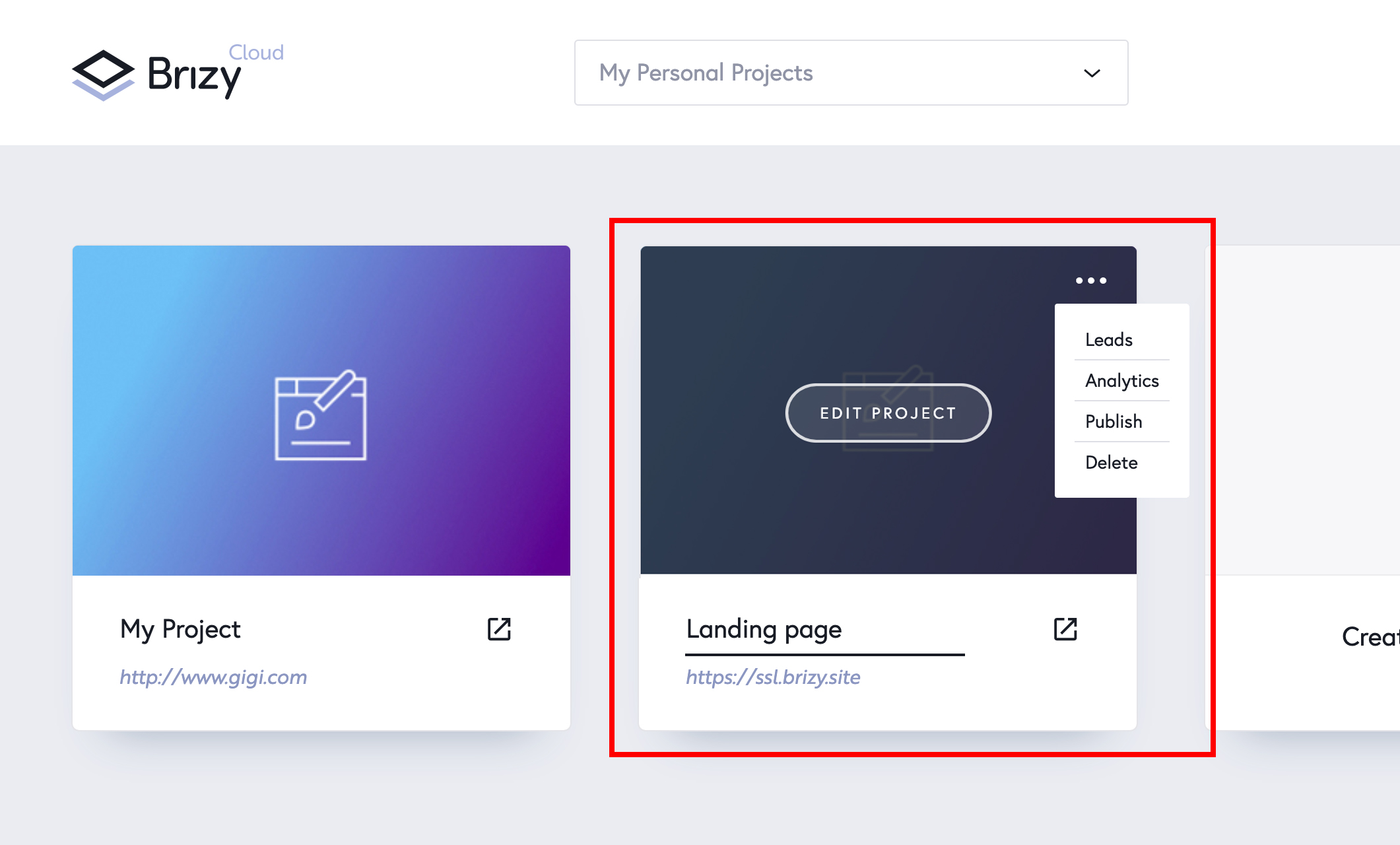 Projects are the bread and butter of Brizy Cloud. Right now you can only create websites or landing pages, and every card in the dashboard represents a project. 
We use the term "projects" because you'll be able to create a different kind of projects in the future like a Popup that you can embed on any website outside of Brizy Cloud. You'll create it in Brizy Cloud and have an embed code to put on any website.
Another project you'll be able to create in the future is called Alert Bar, think of these like cookie alerts or any kind of ribbon notification you see when you visit websites. You'll create them in Brizy Cloud and put them on any website outside the Brizy ecosystem via an Embed code.
The projects will have an automatic generated thumb from your page we are yet to add that in the future.