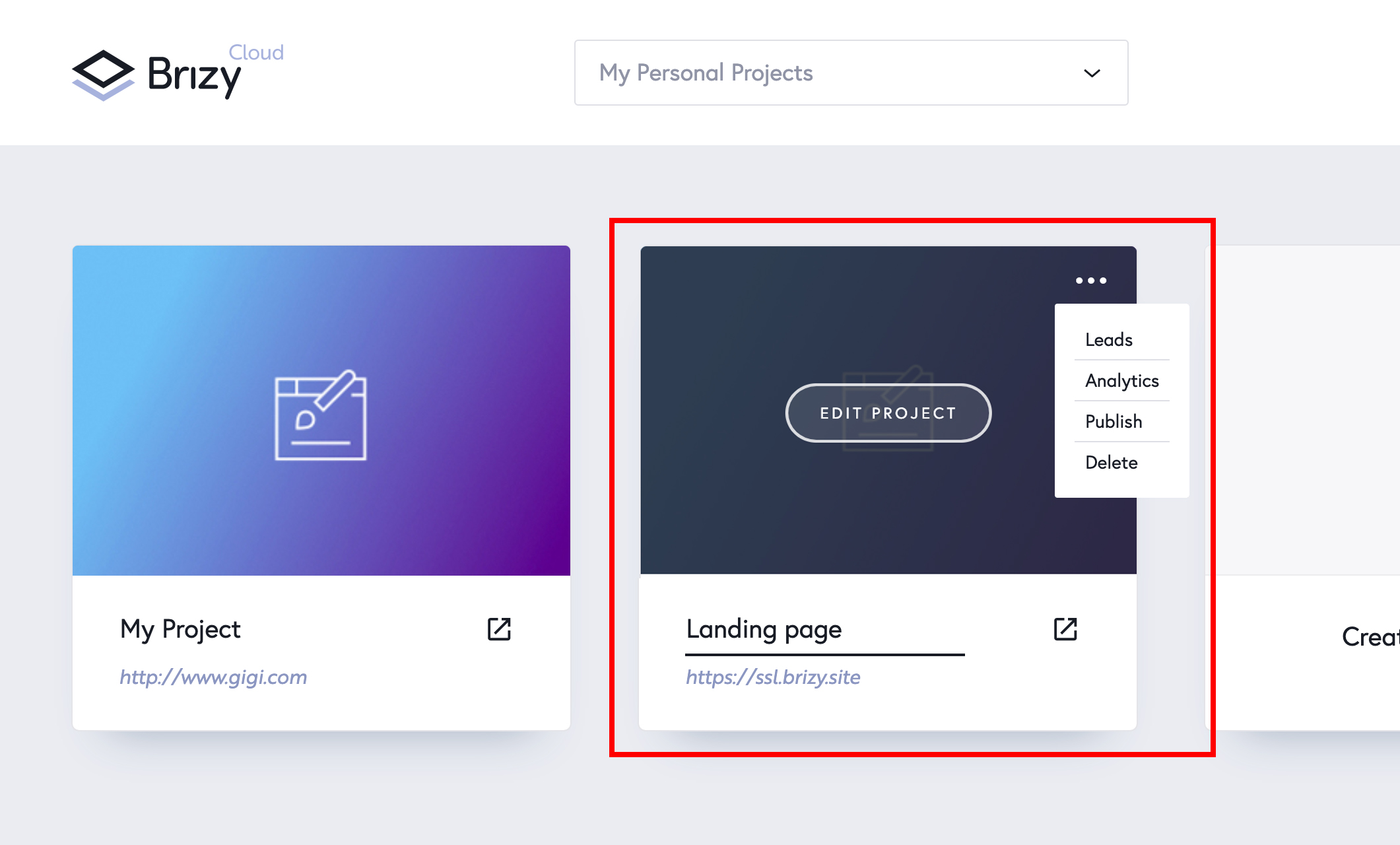 Projects are the bread and butter of Brizy Cloud. Every card represents a project.
We use the term "projects" because you'll be able to create a different kind of projects in the future like a Funnels that you can embed on any website outside of Brizy Cloud. You'll create it in Brizy Cloud and have an embed code to put on any website.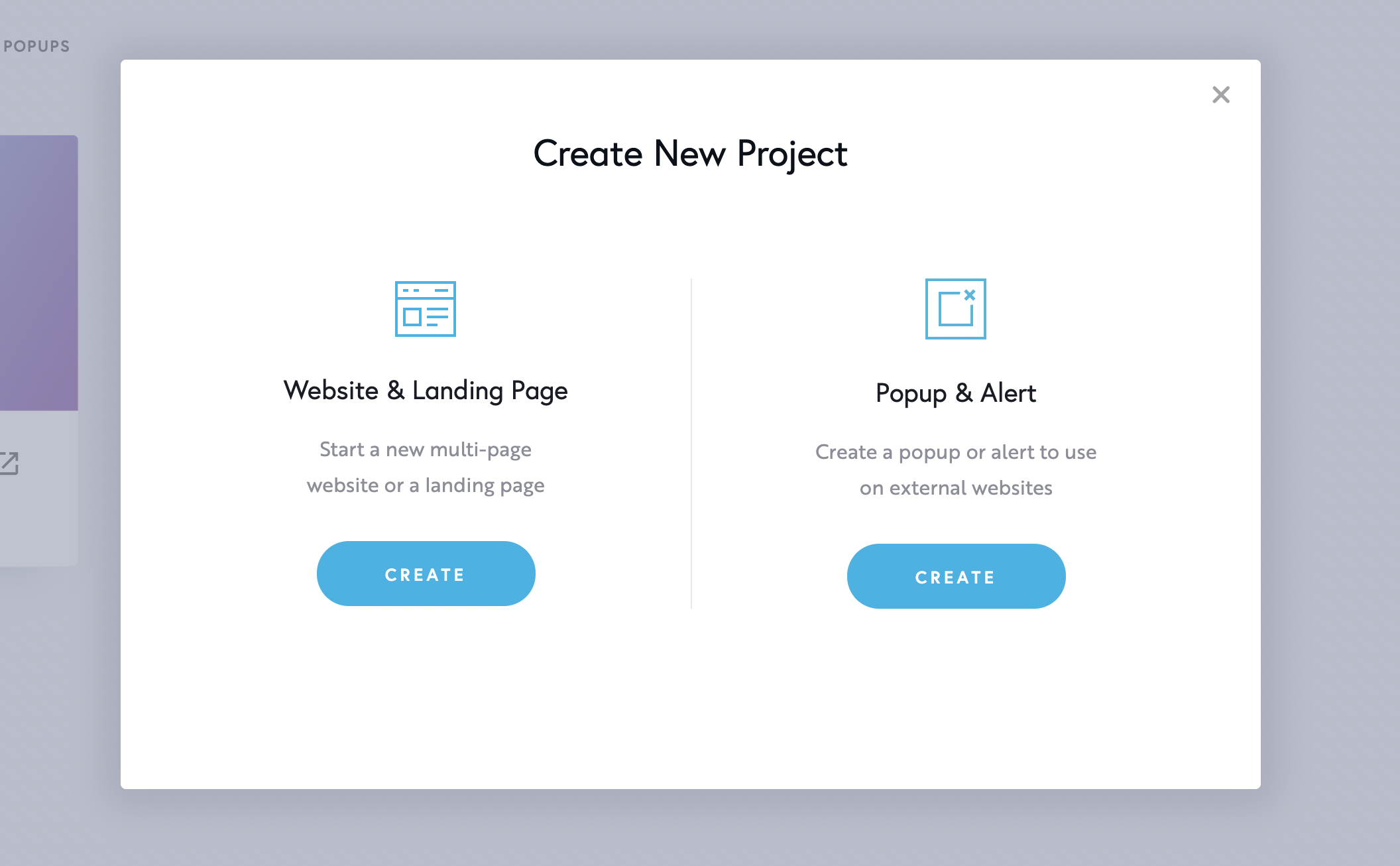 Right now you can create Websites & Landing Pages and External Popups & Alerts.