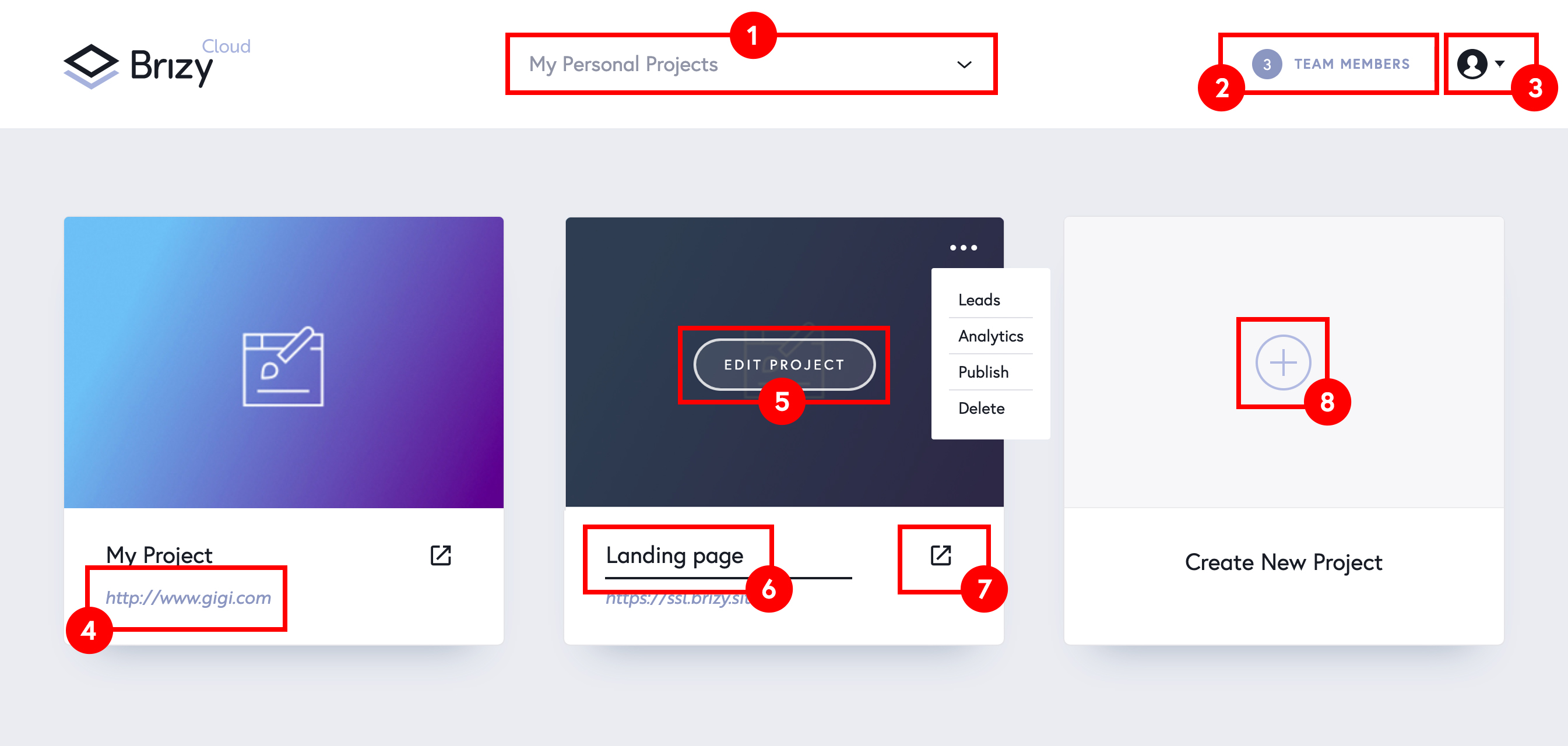 1) Workspaces / Sub Accounts: lets you structure your projects in sub-accounts. Best used for the client's sub-accounts.
2) Team Members: lets you invite team members to work together on projects.
3) Account related options: access profile settings, sign out link.
4) Publishing options: access the publishing options for your project.
5) Edit project: starts the Brizy builder for the selected project.
6) Project title: edit the project title in place.
7) Preview: lets you preview your project in a new browser tab.
8) Create a new project: creates a new project in Brizy Cloud.