Follow these steps to publish your project on a brizy.site subdomain.
Important: You can use this publishing option for Free and your project will be securely hosted by us on our servers.
1. Click the Publish link on your project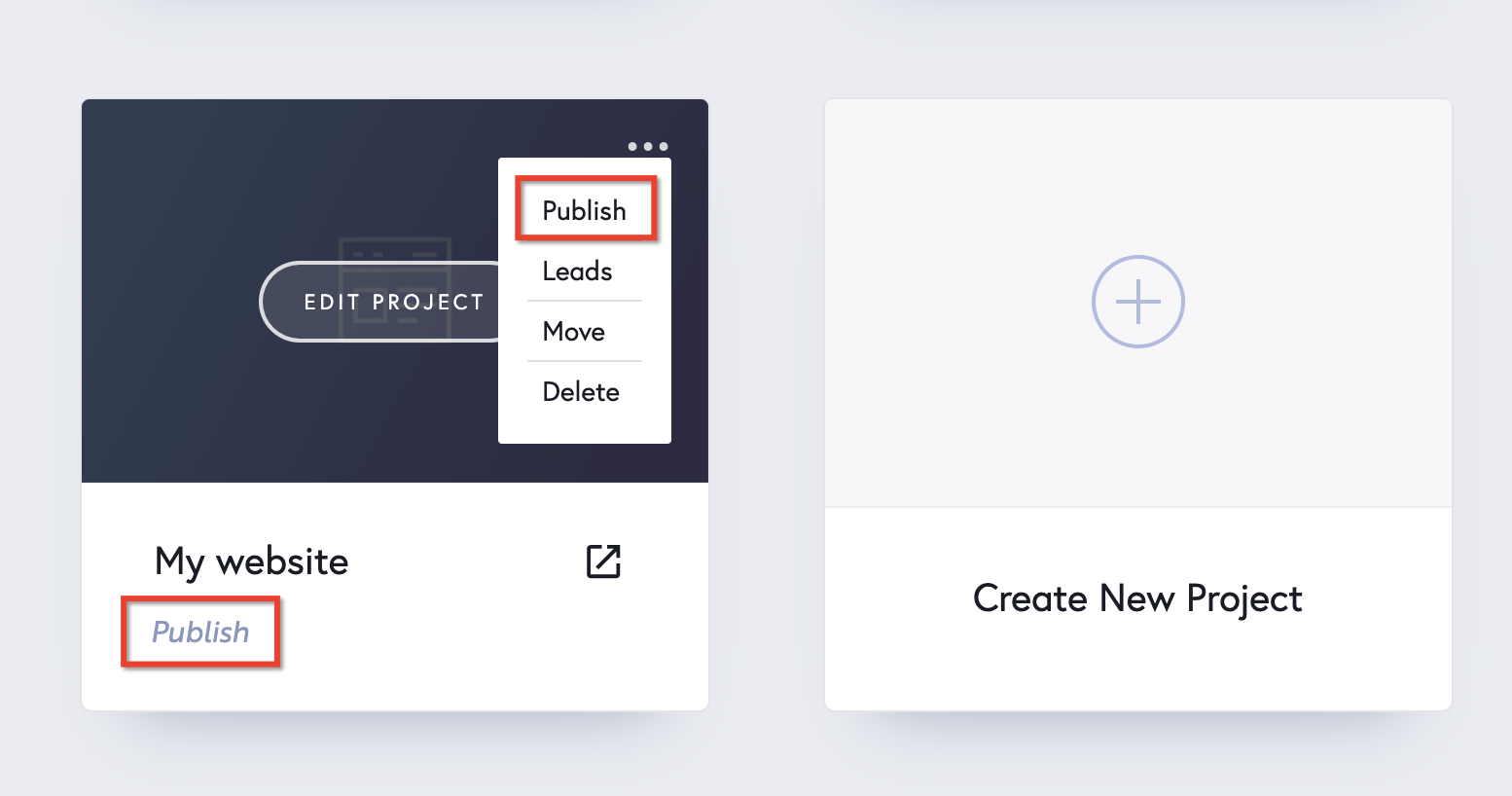 2. Select Subdomain in the popup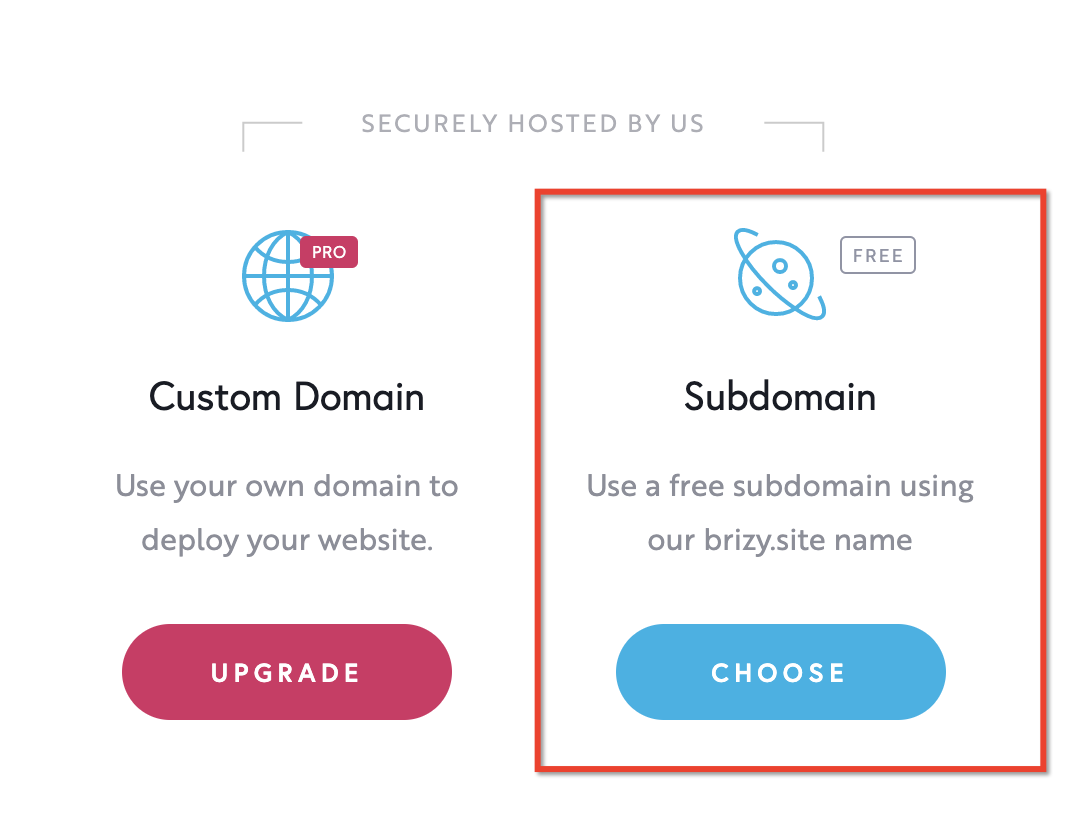 3. Choose a custom subdomain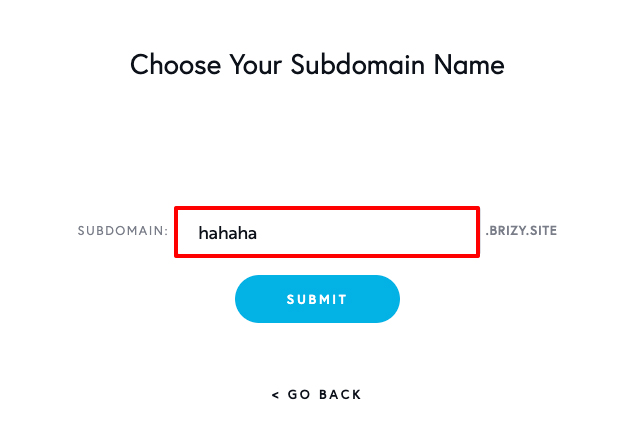 4. Done, access your project in the browser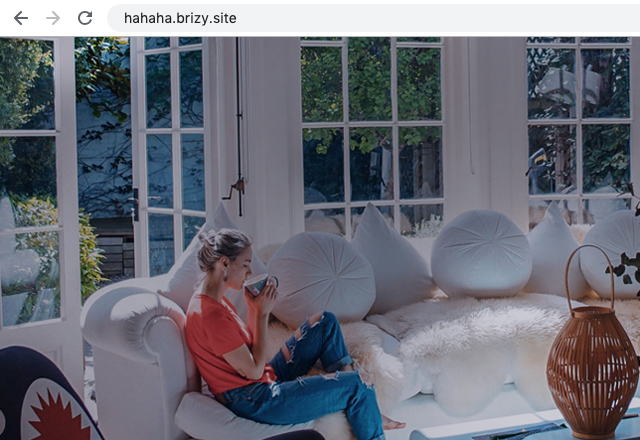 Keep in mind: This publishing option comes with free SSL from us. Takes up to 24 hours to be installed. More about SSL here.