Important: We don't sell custom domains. If you don't have a custom domain, buy one from any domain registrar out there.
Use this method when you want to link a sub domain with your Brizy project. For example, if you want to create a landing page on your custom domain (landing.mydomain.com) but keep your current website and main domain (mydomain.com) where it is.
Follow these steps to link your custom sub domain with your Brizy Cloud project.
Step 1. Click the Publish link on your project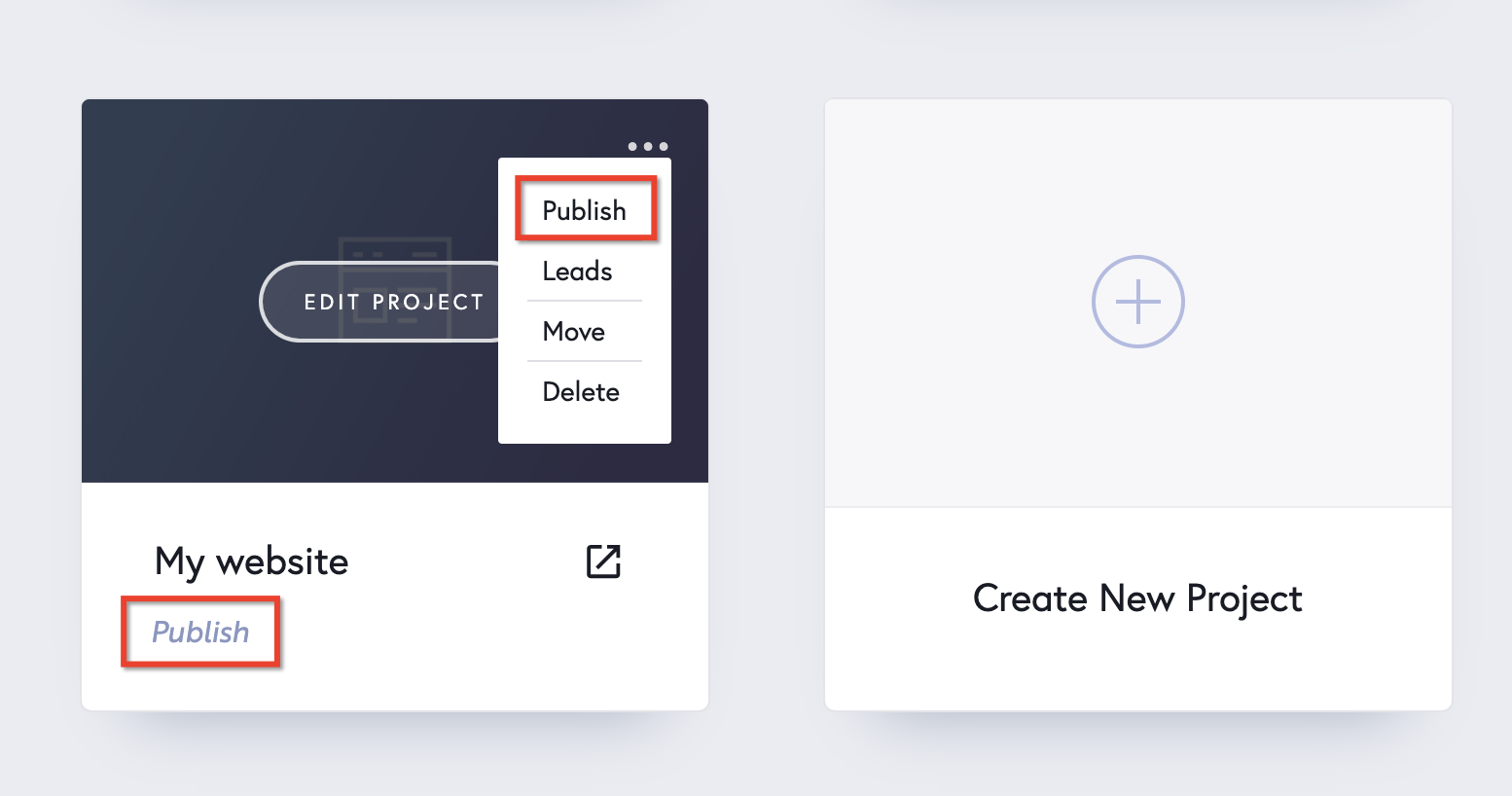 Step 2. Select Custom Domain in the popup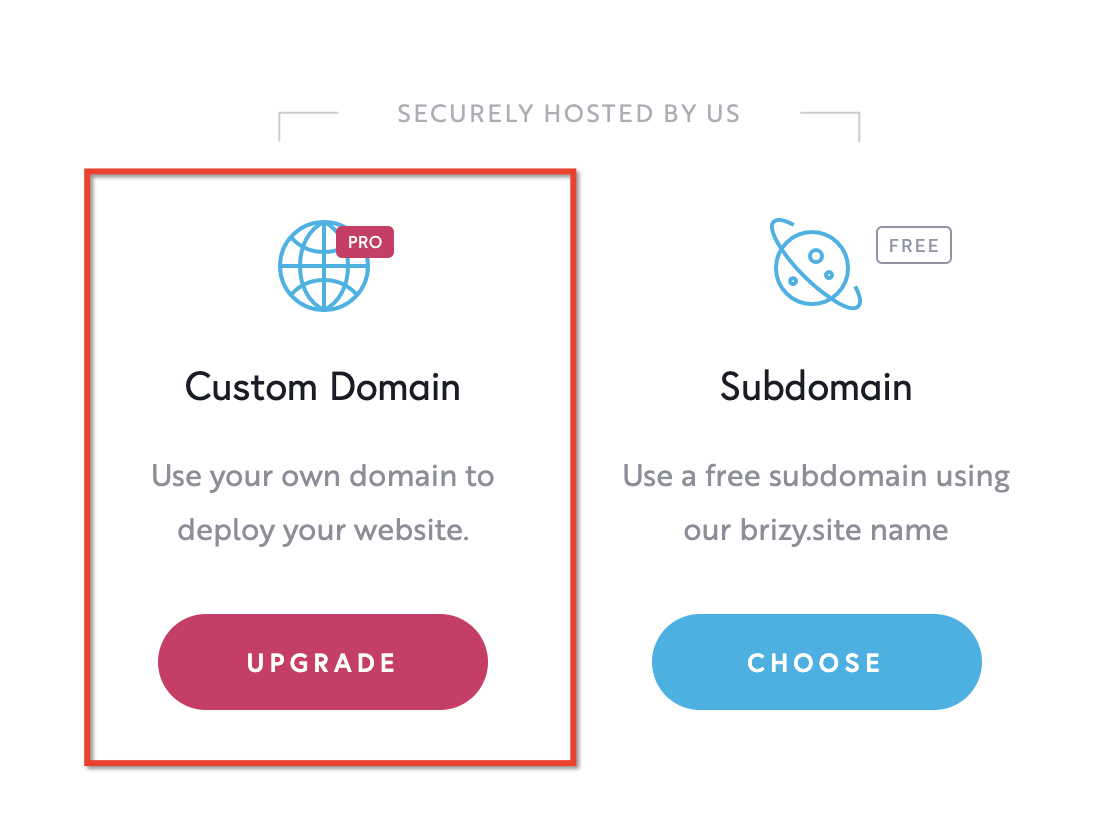 Step 3. Enter your custom sub domain name. As an example, we've used the landing sub domain for mydomain main domain.
Important: remove any http:// or https:// from your entry.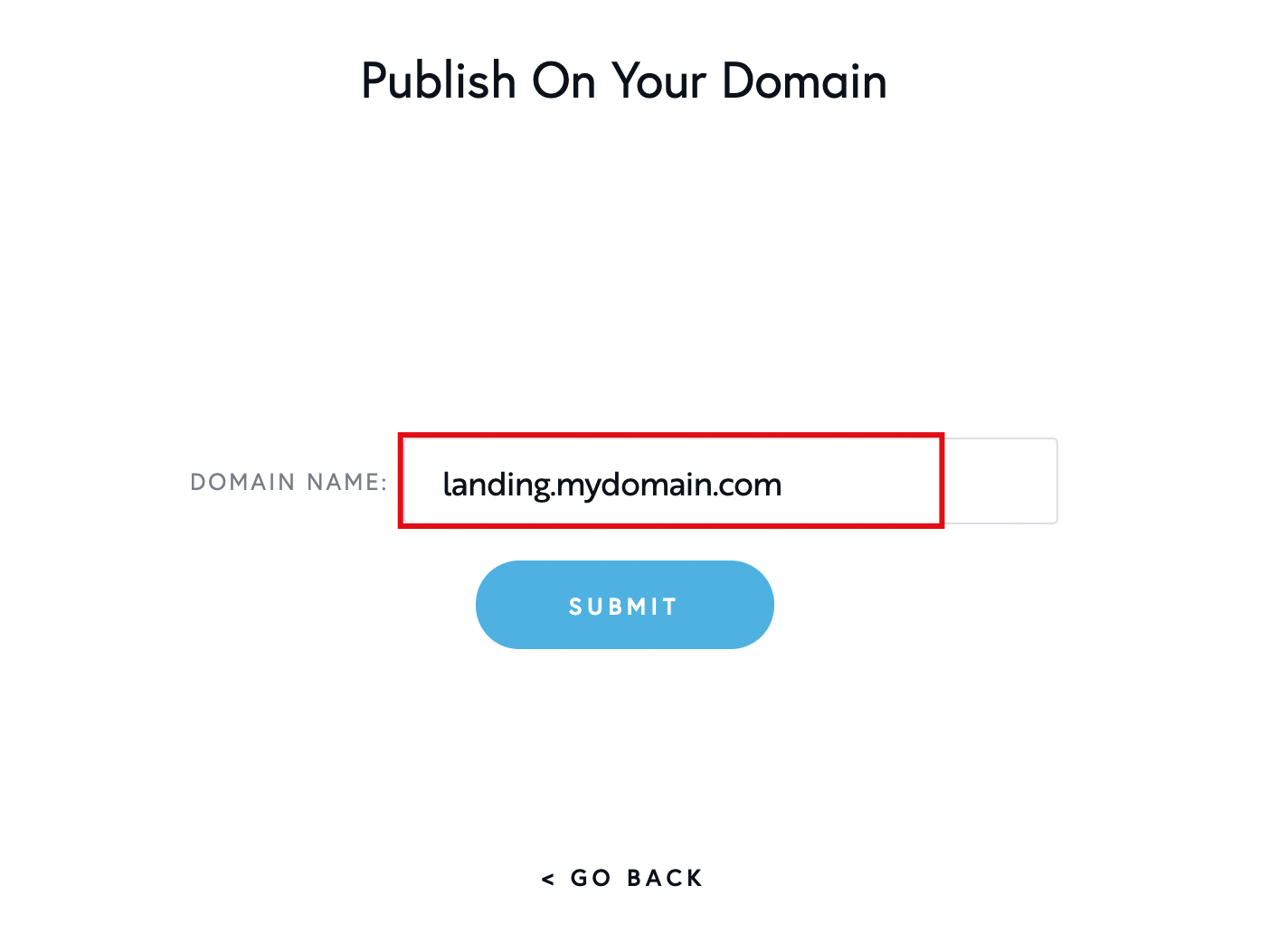 Step 4. Click the Submit button.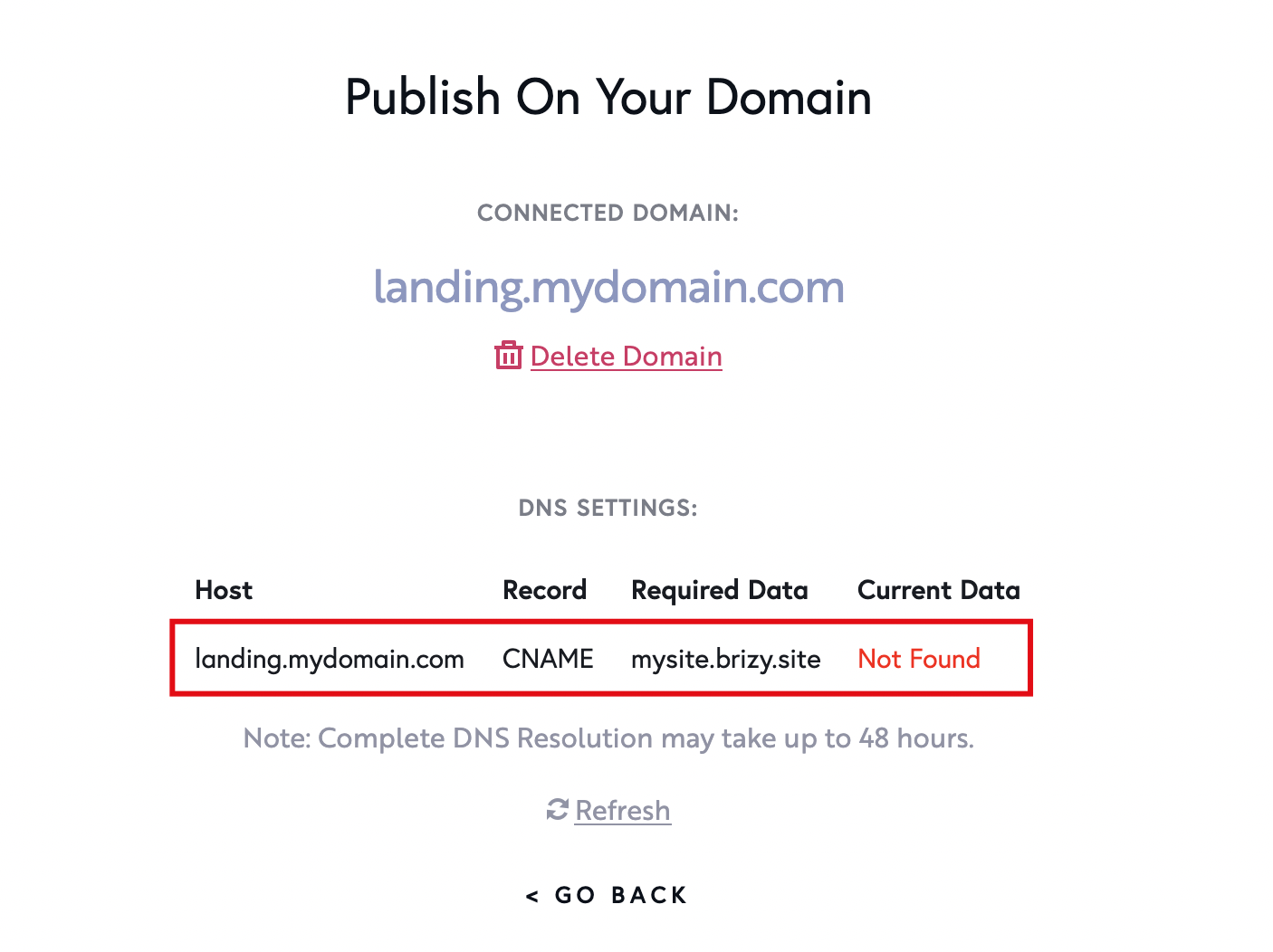 After going through these first steps you need operate some changes where you have registered your domain in order to create a new CNAME Record that points to your Brizy project.
Step 5. C reate a CNAME Redirect.
This is very simple, all companies that sell domains have these settings, you'll usually find them under NS/DNS Records.
Here is an example on how these options might look like on your end:

Type needs to be CNAME

Host (might be Alias) needs to be the name of your sub domain, in our example landing, replace that with your own
Points to (might be Canonical Name or Redirect) needs to be your unique project name from Brizy Cloud (in our case mysite.brizy.site, yours will be different

).

Leave TTL with the default value
Important: It takes up to 48 hours for these changes to propagate across the internet.
Keep in mind: This publishing option comes with free SSL from us. Takes up to 24 hours to be installed. More about SSL here.