The Redirects section lets you create 301 permanent redirects from your old URLs to your new ones. This is to be used in specific cases when you want to redirect a specific URL to a new URL. You may want to do this for 2 reasons:
- when you move your current website on Brizy Cloud and need to create redirects from old URLs to new URLs
- when you decide to change the URL of one page, but already shared the old URL on social media websites or other places on the web.
How to create a redirect
Step 1. Open the Redirects section in the Settings window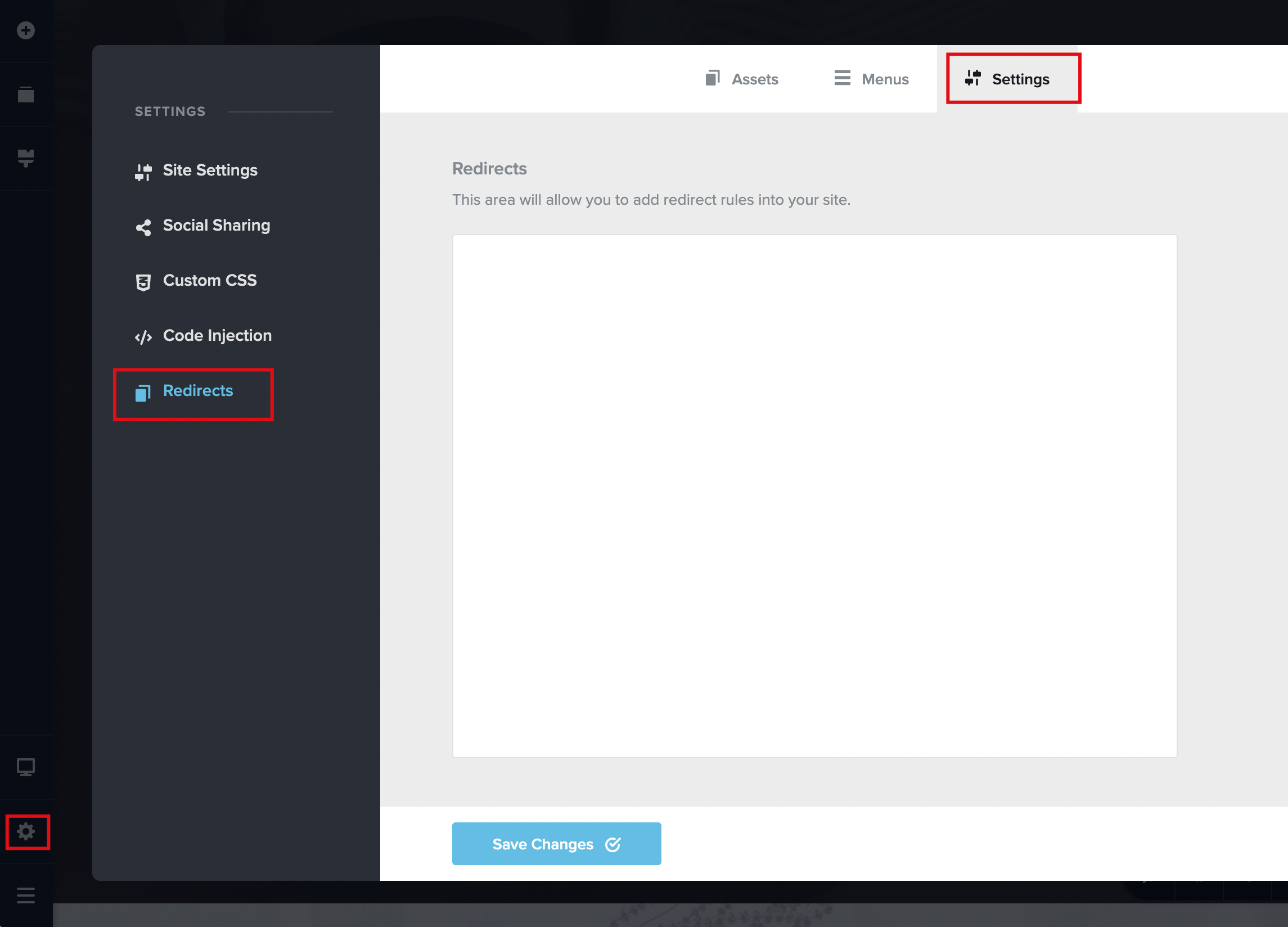 Step 2. Write your redirect rules like this
Put every redirect on a new line /old-URL [SPACE] /new-URL, here is an example for 3 different random redirects
/home /
/shop /new-shop
/about-us /team
Let's take /about-us /team rule. This means that yourdomain.com/about-us will be redirected to yourdomain.com/team.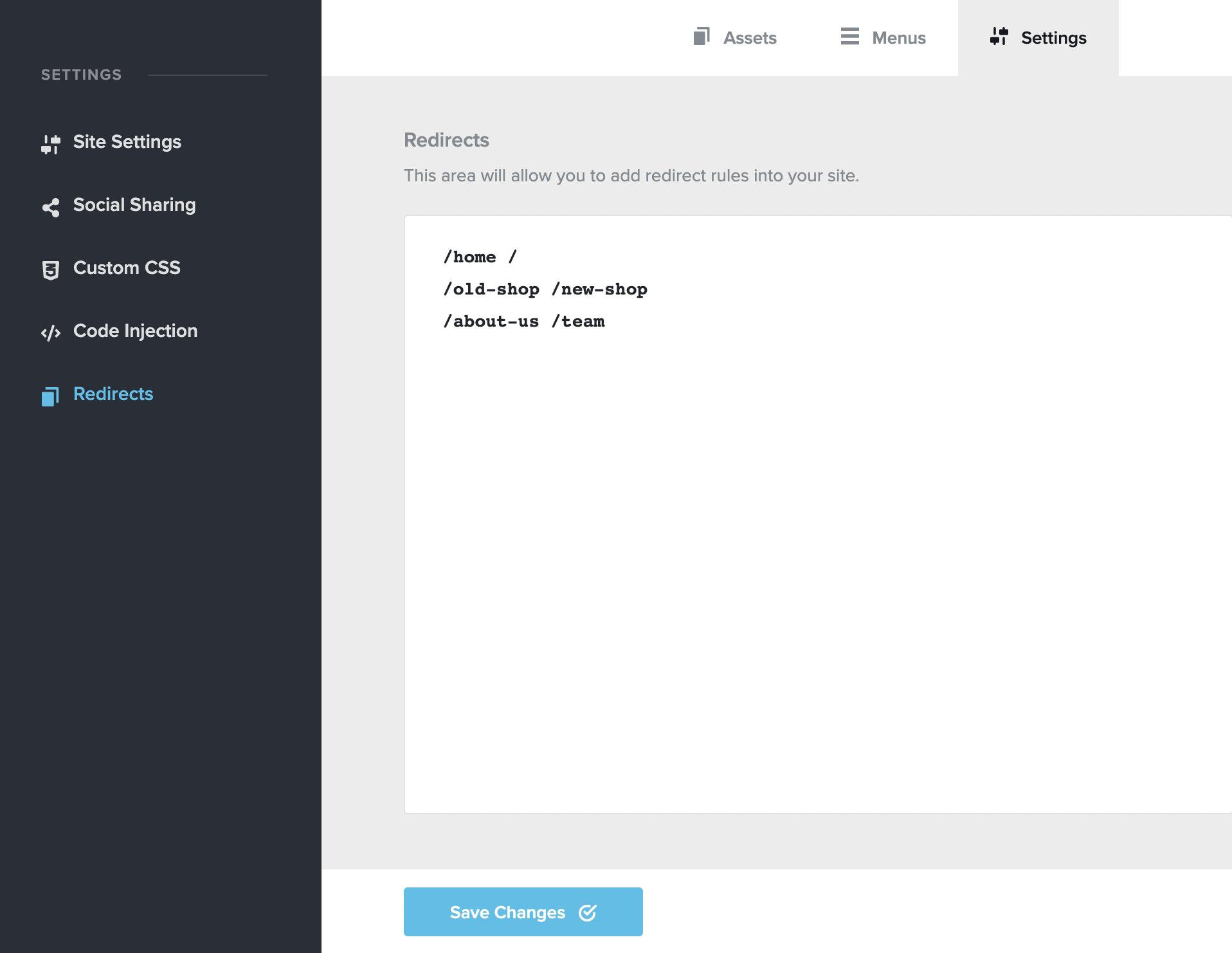 Step 3. Press the Save Changes button to save your changes.
Keep in mind
1. If you move your website from your current hosting to Brizy Cloud, you don't need to create redirects if you'll recreate the same URLs in Brizy Cloud.
2. The redirects you are creating are 301 permanent redirects, that means all the SEO juice from the old pages will be transferred to the new URL.