The External Popup project will let you create a popup or alert bar to use on external websites. You create and edit the popup in Brizy Cloud and embed it on your website no matter how your website was built.
Step 1. Add a new External Popup project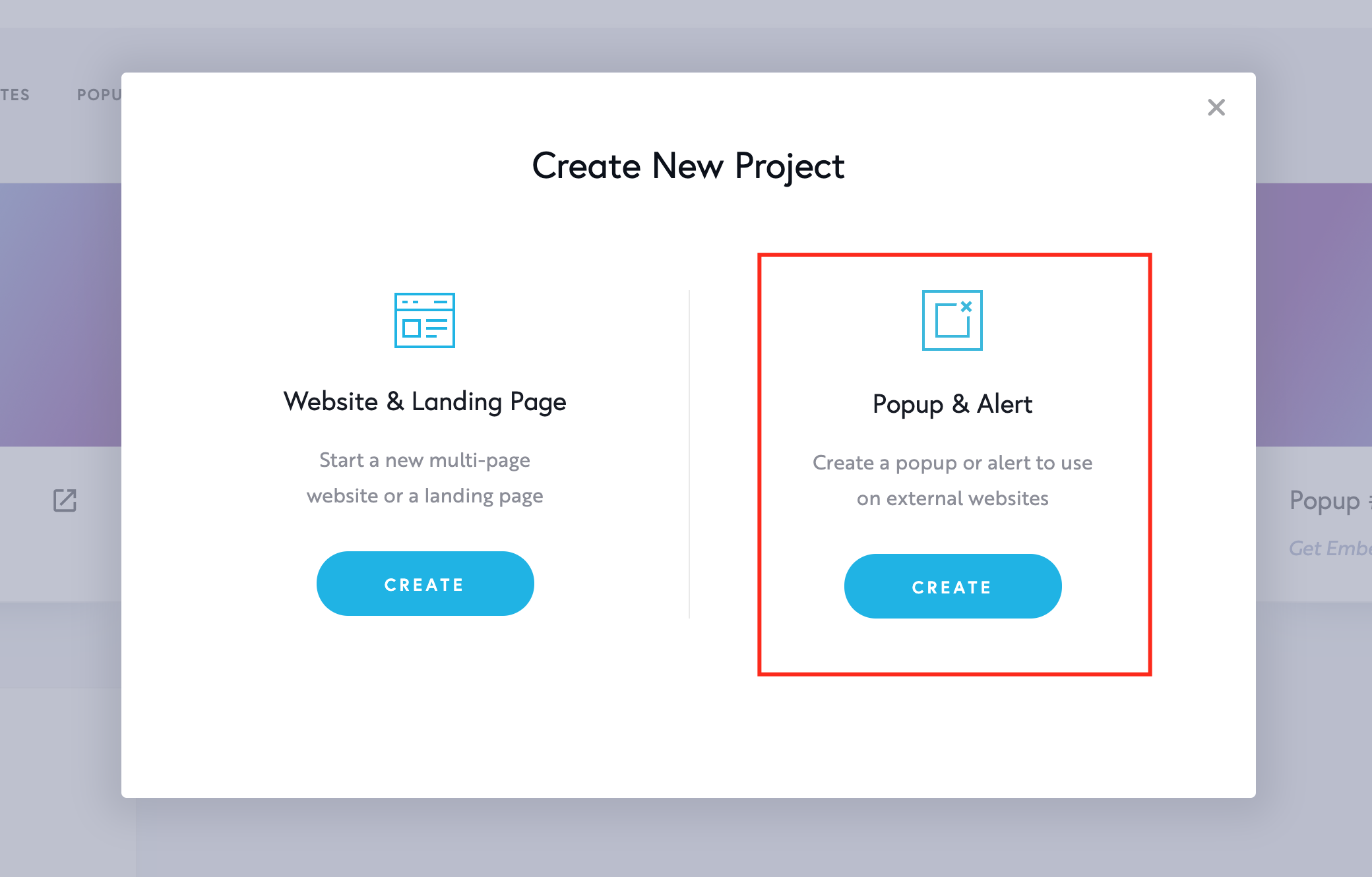 Step 2. Create and edit your popup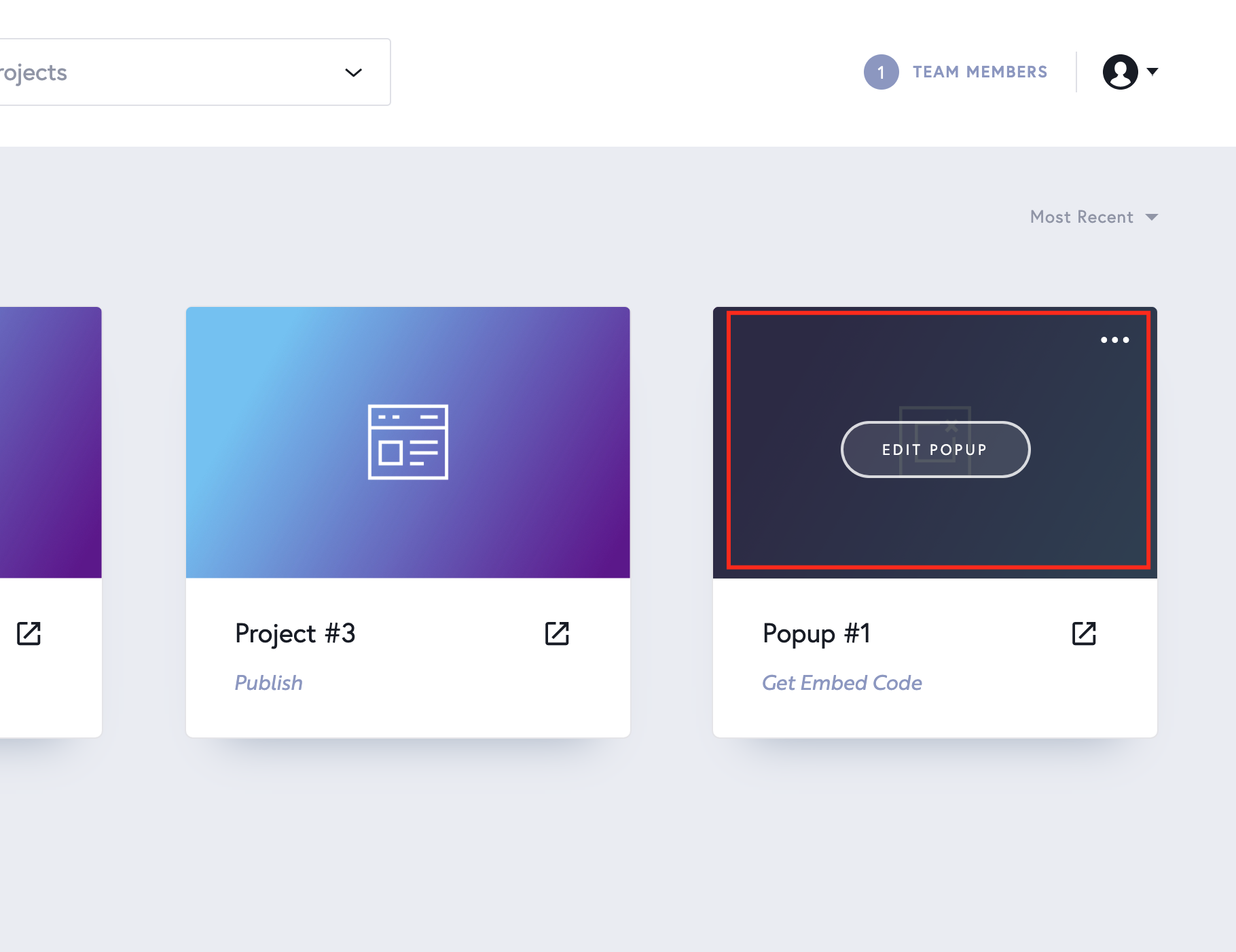 Step 3. Publish your Popup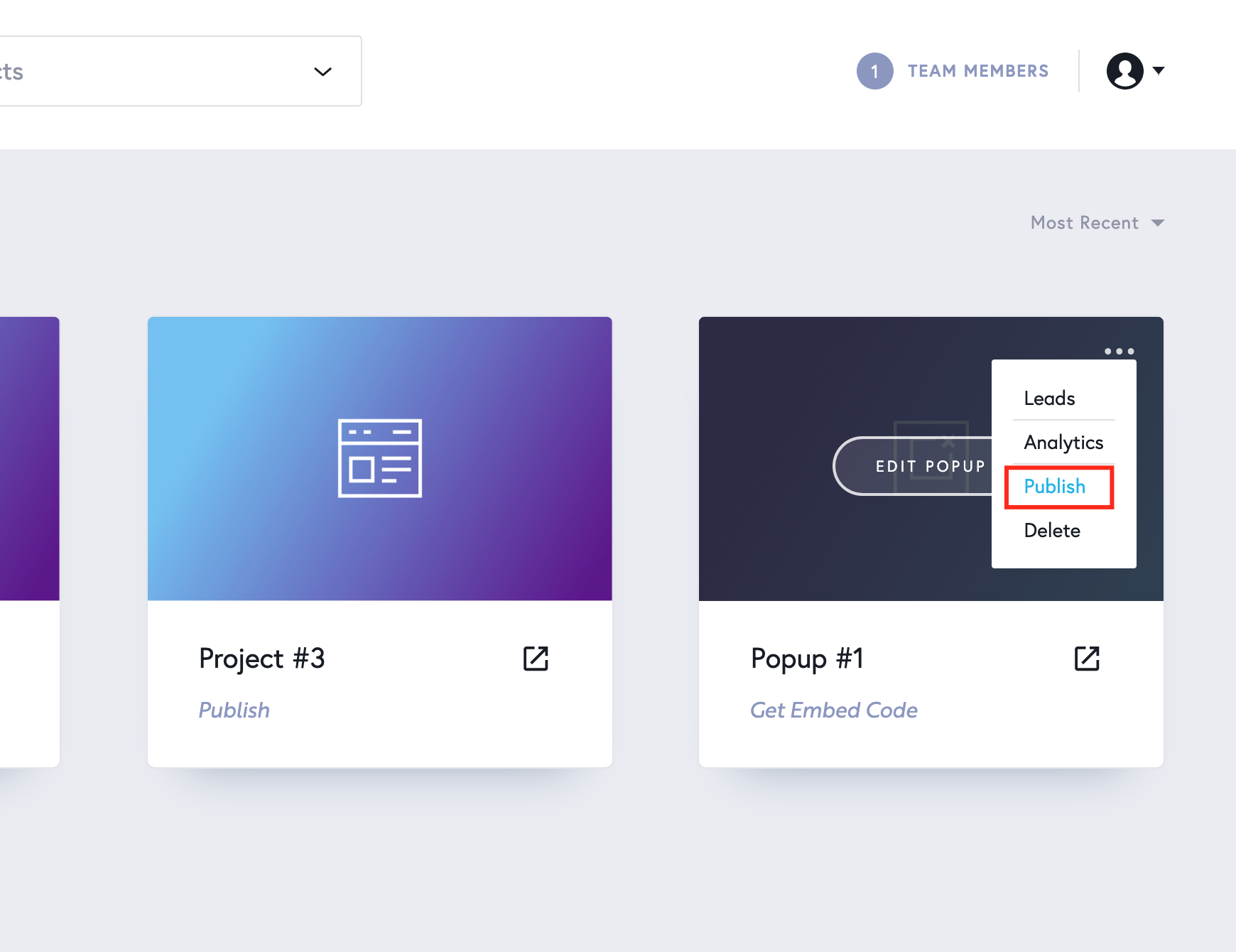 Step 4. Include the Embed code in your <footer> tag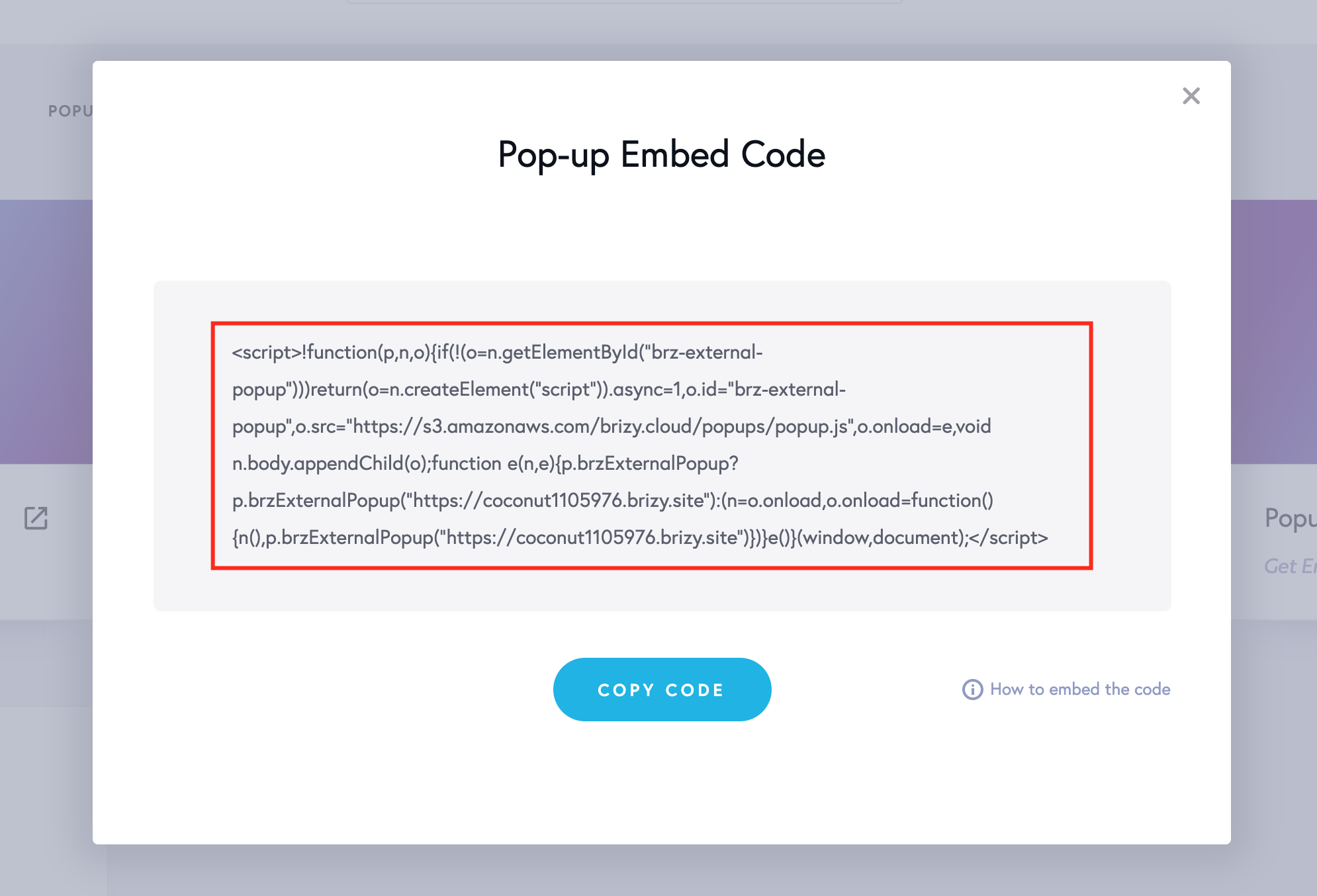 IMPORTANT: you need to have access to your <footer> tag and include the embed code there. Most of the scripts use the <header> tag, but our popup embed code needs to be pasted in the <footer> tag to work.