Our white label and reseller partners get access to this feature in the on-boarding process when we set up the white label options (logos, custom domains, etc).
This refers to replacing the default Brizy Cloud templates with your own: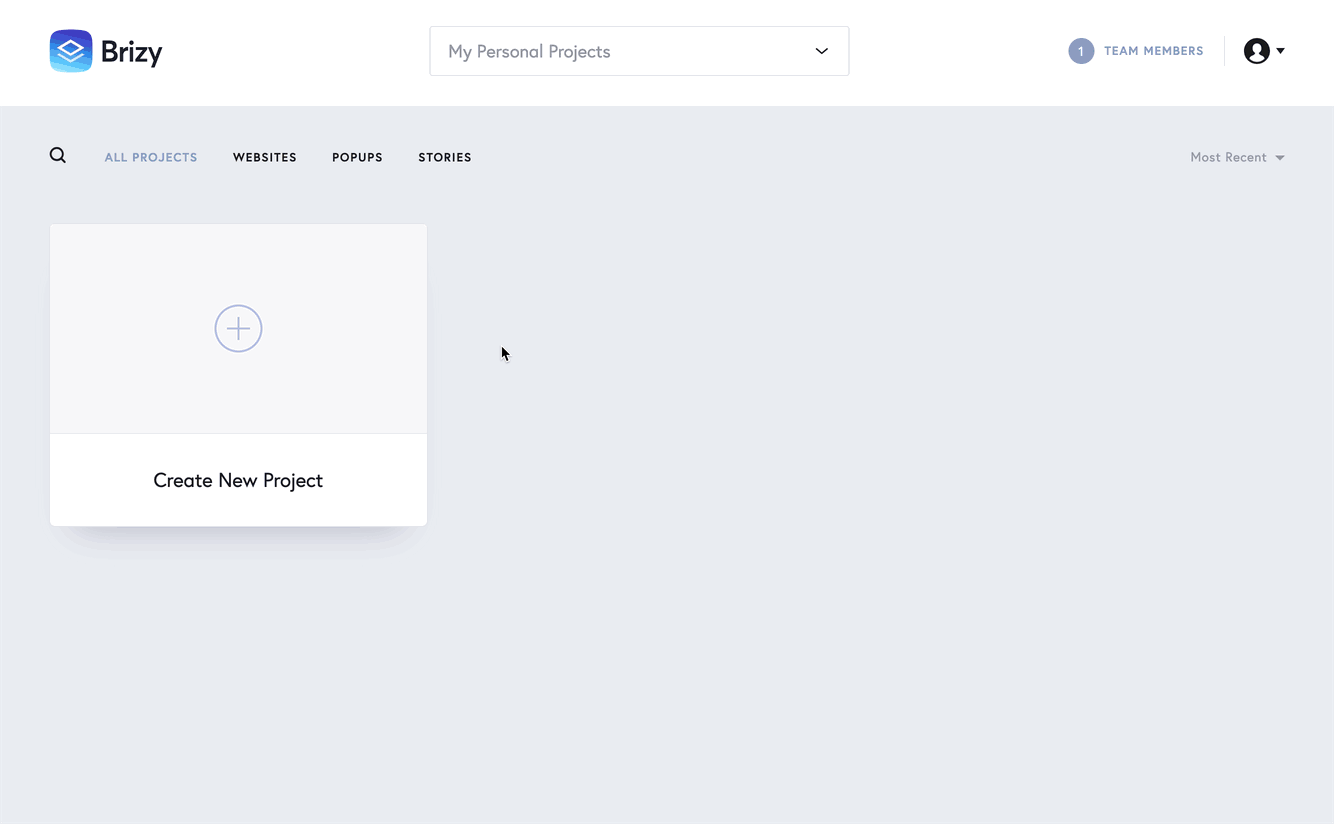 Our team will hold your hand in this process, but for more context, here is how it will go:
Step 1. We invite you in a special workspace
Our on-boarding team will invite you in a special Brizy Cloud workspace where you'll create your templates.
Step 2. Update the auto-install website
Once you have all your custom templates created, you'll need to link them into the auto-install website that you'll find in the workspace.
Open the auto-install project and add a new Starter Template in the CMS or edit an existing one: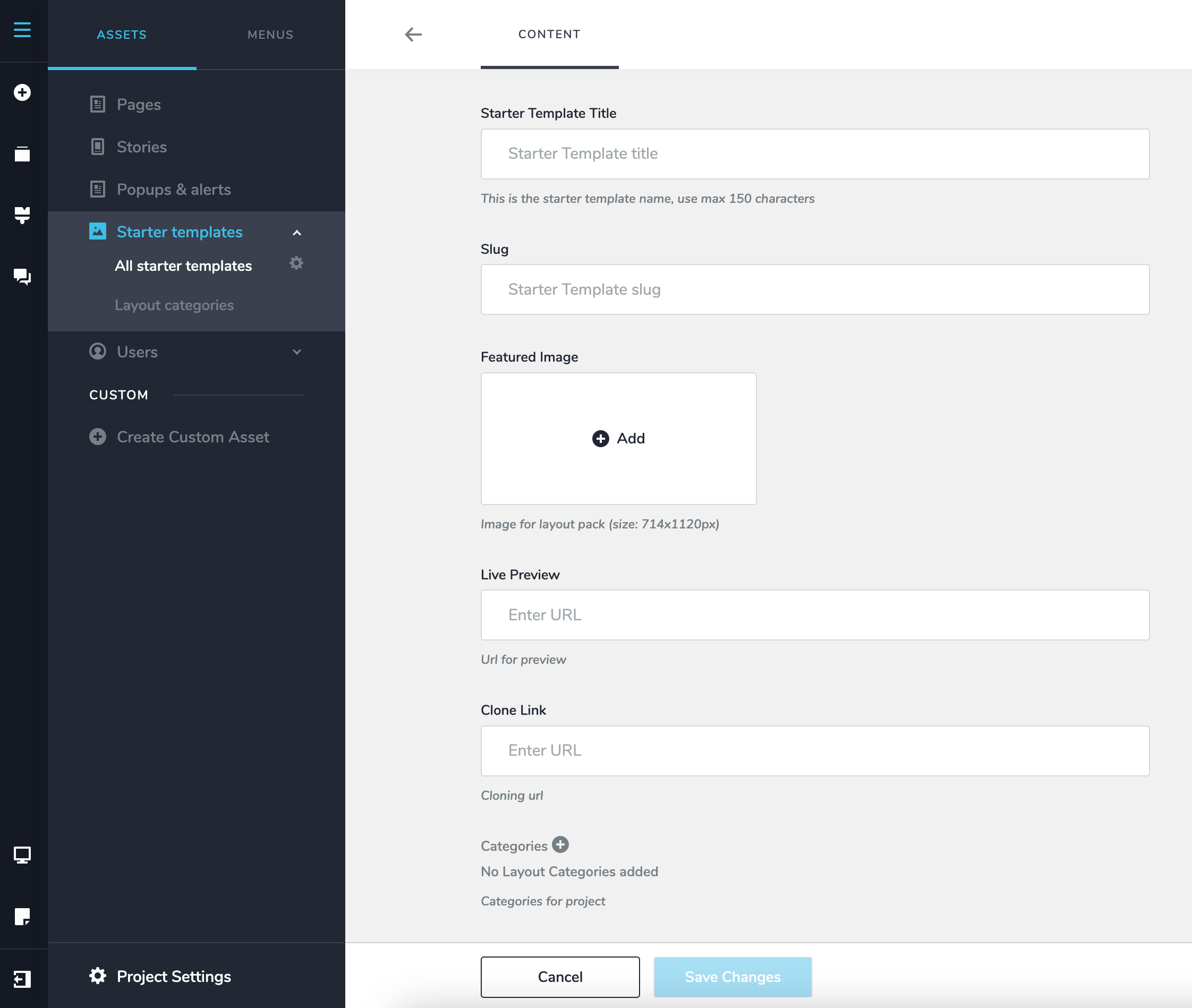 Fill in all the info and then press Save Changes.
Important:
Step 3. We replace the Brizy templates with your own
Once you finish the updating the auto-install website project, let our onboarding team know and they will replace it in your white label Brizy dashboard.