If you are not creating a landing page (one page), you'll want to know how to create multiple pages for your website. Here is how to do it:
Step 1. In the builder, access the Settings from the left sidebar & go to Assets > Pages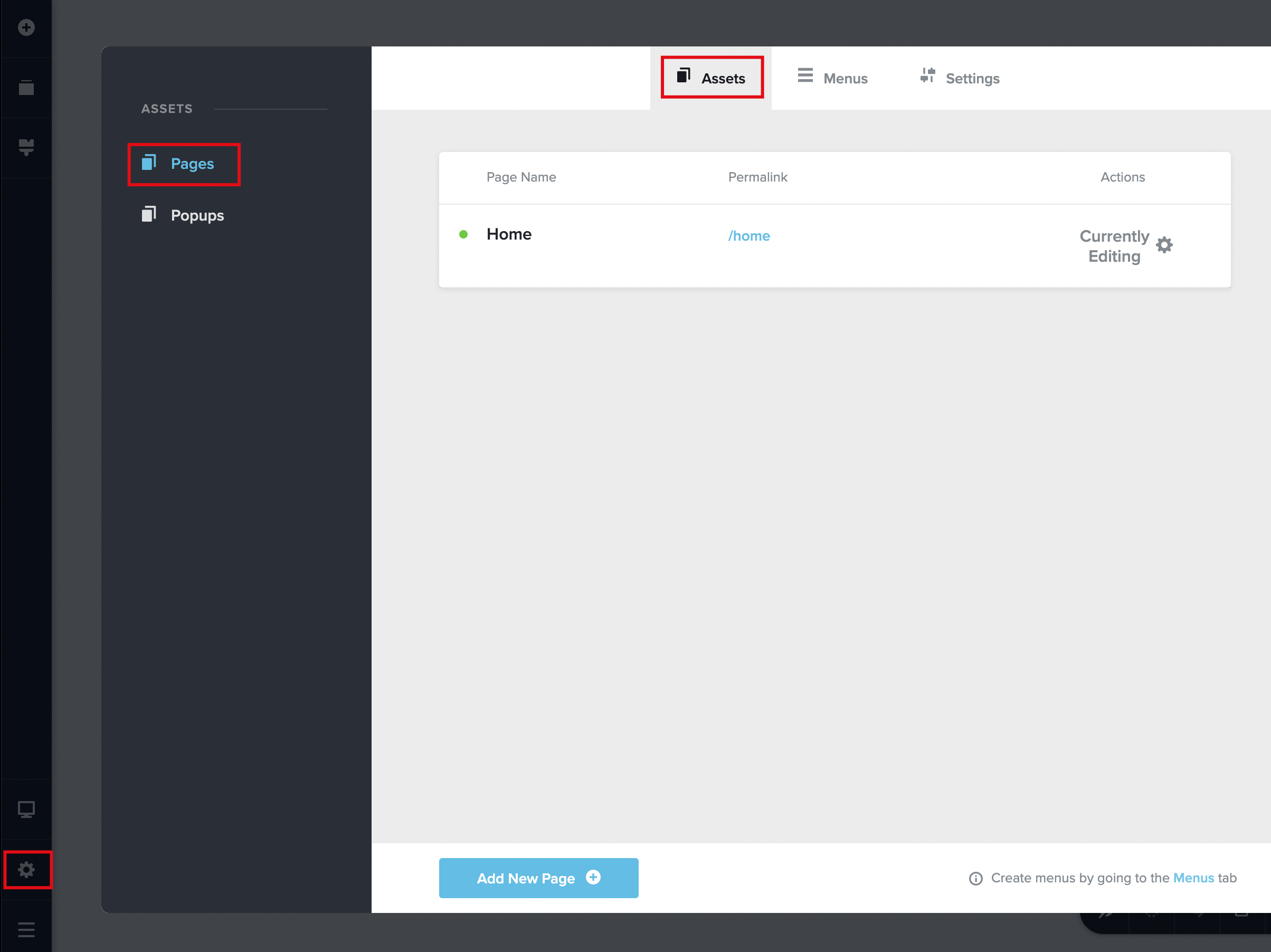 Step 2. Press the Add New Page button at the bottom to add a new page.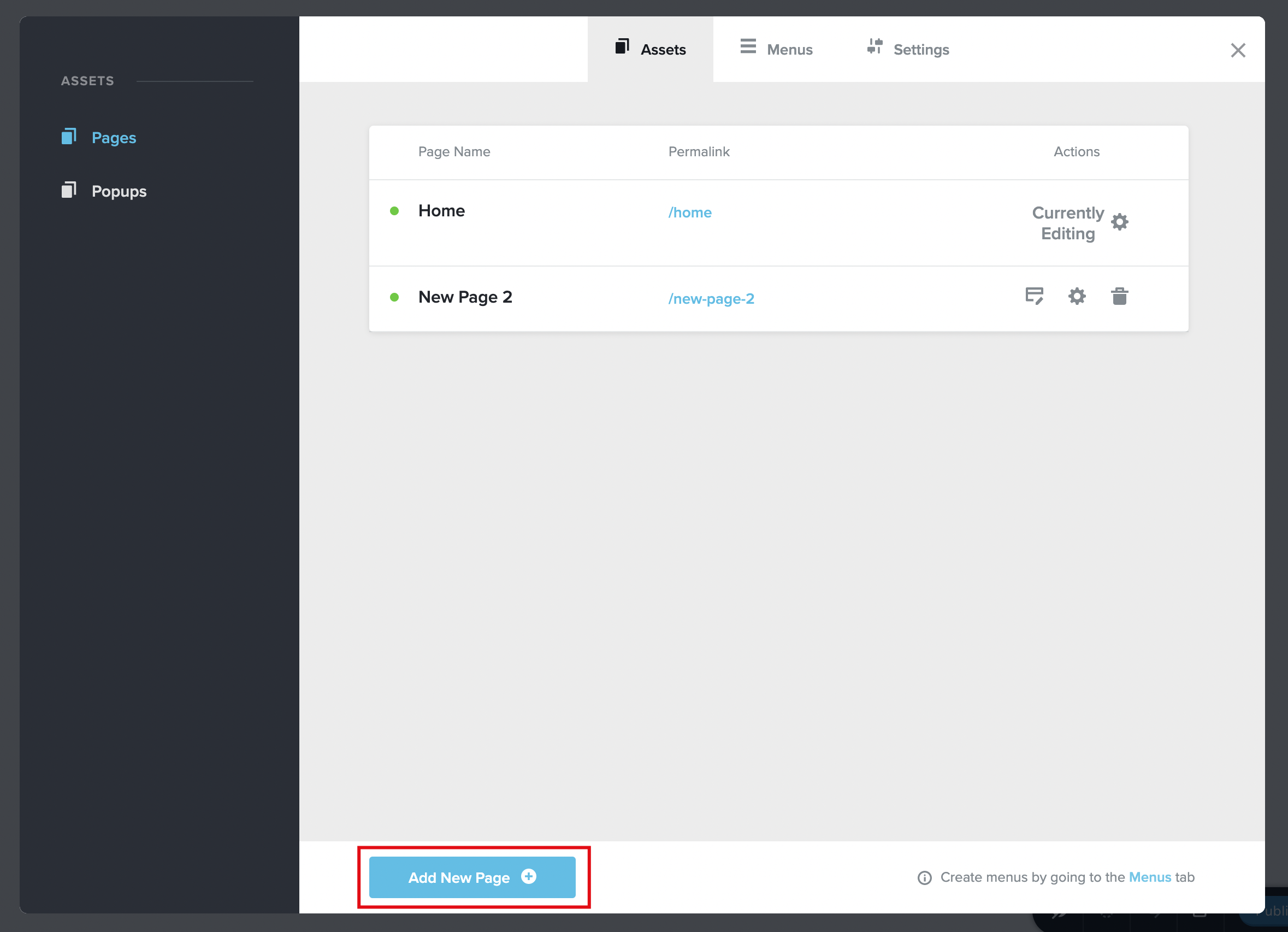 Step 3. Press the Settings icon to edit the page title, the slug and SEO meta description.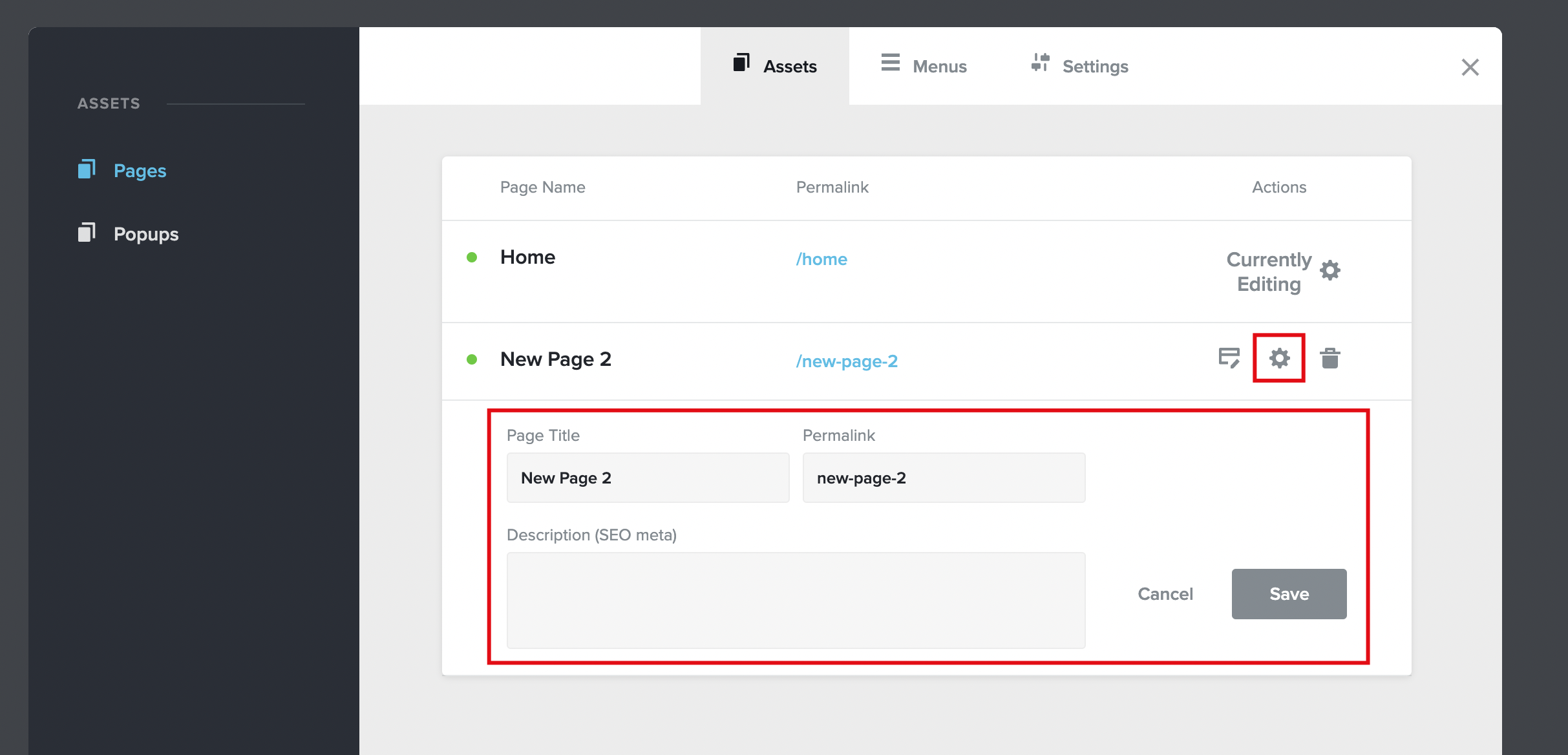 Step 4. Press the Edit Page icon to jump and edit that page.