Here are a couple of good to know points if you want to use Brizy PRO on your multisite network. These are not in any particular order of importance but merely answers to some questions we receive regularly:
1. You can run Brizy Pro on your multisite network with Brizy WaaS license only, other licenses (Personal, Studio or Lifetime) run on the multisite network; but only a WaaS license can be used to create a Do it Yourself (DIY) website service. You can purchase a WaaS license from this page.
2. The White Label and License menus are visible to the Network admin only. Your multi site regular users will not have access to these options.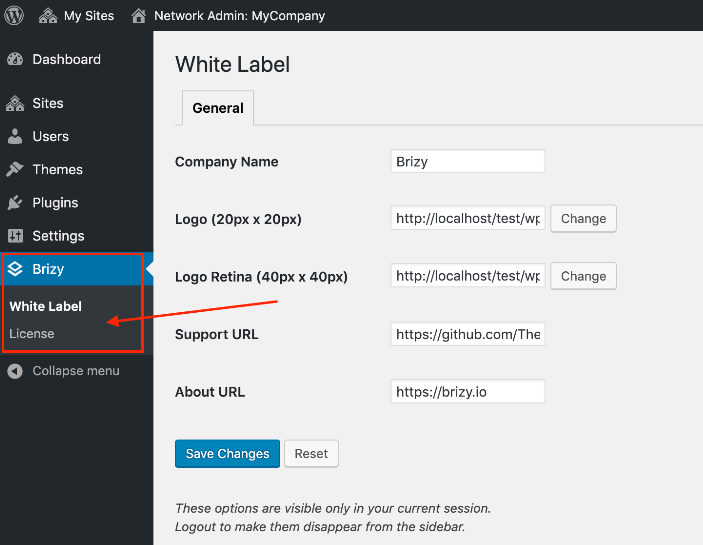 3. You insert the WaaS multi site license key in the network admin. You websites in the network don't have licenses, the entire network uses only 1 license that you activate at the network admin level.
4. All sites in the network will have Brizy PRO installed, you can't choose what websites in the network will have it installed or not.
Hope this was helpful, if none of these points answer your question, check the rest of the WaaS docs here. If that doesn't do it, submit a request. Thank you!