Yes you do. Once we approve your author account you'll get access to the latest version of Brizy PRO plus the author licensing system.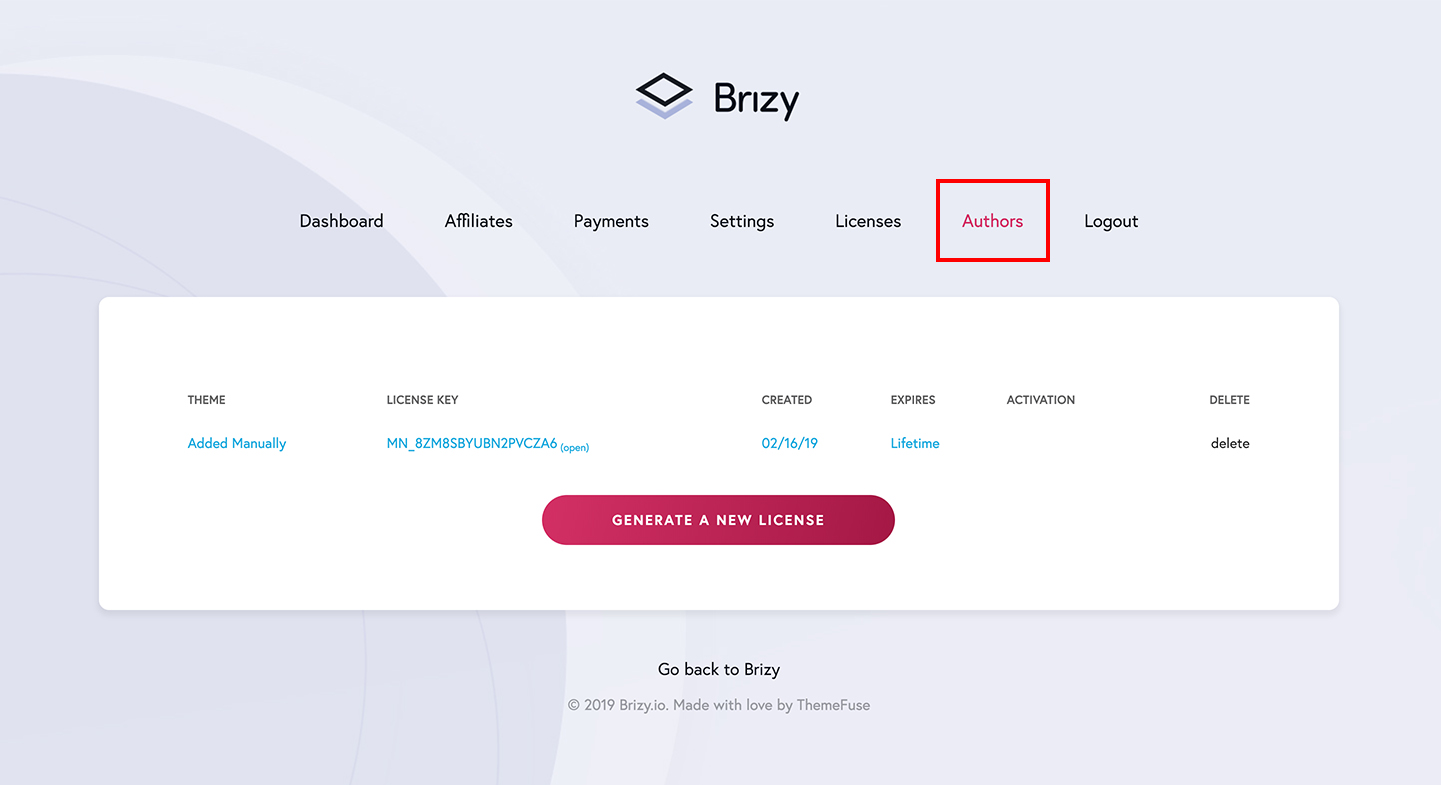 In the Authors tab of your account licenses can be generated in two ways:
automatically when one of your client will activate his/hers Brizy PRO license by introducing the Envato/Mojo/etc item purchase code in the WP admin;

manually if you press the Generate a new license button.
Here you'll get an overview of your theme licenses and you'll be able to:
delete a license (you'll want to do that if you process a refund and don't want your client to continue to use your theme and Brizy PRO)

generate a new license